Learn the Simple Steps to Building a
Loyal Viewership

 Who's Ready to Buy Your Products And Services
Introducing Viewership Academy™ Created by Adam LoDolce
Replay From Online Training
Here's what you'll learn inside:
The exact research process I use to guarantee my videos get thousands of views before I even post them
How to Create "Million Views Quality" Videos Using Your iPhone / Android and a $20 Microphone
My process for finding hidden untapped opportunities across YouTube for videos that your fans are dying to watch
The 4 step system I use to catapult my videos to millions of views without touching them ever again
And much more...
How Can Viewership Academy Help You Grow Your Business?
Imagine waking up every morning with an growing business on autopilot.
How Can Viewership Academy Help You Grow Your Business?
Imagine waking up every morning with an growing business on autopilot.
YouTube is the single best source of traffic for online businesses. Every day you'll wake up to a new steady stream of customers begging to work with you.
Not sure what to talk about in your videos? Wish you had a platform to express your ideas, thoughts and opinions? This program will help you get the creative juices flowing.
Nurture Your Existing Customers
Send your prospective customers a weekly video so they develop a deep emotional connection with you and your brand.
Siphon Customers from Your Competition
Do you have any existing competitors on YouTube? Imagine knowing the EXACT process to ethically siphoning their views?
Systematically Grow Your Social Following
As you grow your YouTube presence, all of your other social channels will follow suit giving you even more social influence.
Generate More Revenue for Your Business
As your YouTube channel grows, so will your sales. As your viewership develops a deep, emotional connection with you, they will want to buy your products and services.
Don't have a business yet? No problem! YouTube will pay you a check every single month from ad revenue on your channel so long as you sign up for Adsense.
You'll wake up every morning with dozens of new comments from your fans telling you how much you've impacted their lives. There's nothing more important in life than helping others.
The Viewership Academy™ System Has Helped Me Generate
Stop Wasting Your Time With "Traditional Social Media"
YouTube's Search and Suggested Video Function Will Automatically Push Your Content in Front of Hungry Prospects Every Single Day...While You Collect the Checks.
There are a million gurus out there telling you to create, create, create…
They say you need to post daily on Facebook, Instagram, Snapchat, Twitter…
And if you don't, they tell you you're finished.
In my humble opinion, their whole approach is dead wrong.
You see, if your strategy focuses on social media, then yes, you do need to be creating insane amounts of content every single day.
It's the nature of those social platforms.
The shelf life of a post is a day or two, or in the case of a tweet, a few minutes.
Your hard work disappears into a stream of other content faster than it takes you to refresh your page to check the view count.
But with YouTube, you're playing a different game.
In fact, a video you post today will continue getting thousands of views 5 years from now…
It happens all the time.
On YouTube (the world's 2nd largest search engine), the content you create today is evergreen.
It remains valuable to your business as long as the information in the videos is still relevant.
In my brand-new course, Viewership Academy, I teach you exactly how to create this type of forever-valuable content.
Click here to learn more about Viewership Academy
While everyone else is on a content creation treadmill, just trying to catch their breath as they force out one garbage post after another onto these social media platforms...
… you can rest easy knowing that every piece of content you produce today will still be bringing you traffic years from now.
And even better, you can create all of the content you need for the whole year in just a few days.
Seriously.
I show you exactly how in Viewership Academy.
Viewership Academy™ Is Massively Effective For...
Life coaches, psychologists, therapists looking to find more clients
Online businesses selling info / digital products
Consultants looking to acquire premium clients
Professional speakers looking for more speaking engagements
Ecommerce or online businesses looking to increase sales or drive more traffic
Entrepreneurs who have "something" to teach their audience
Software companies looking to find more customers
Aspiring entrepreneurs who want to make money sharing their advice online
Entertainers who want to make extra income teaching their craft
Essentially anyone who's willing to pick up a camera and give some advice
Imagine Waking Up Every Single Morning to As Many Daily Views as
Yankee Stadium

on a Sold Out Playoff Game 
Here's a screen shot of 30 days of views on just one of my YouTube channels.
See How Simple It Is to Build a Loyal Viewership With the Right Process
Now you can drive more traffic and more leads than ever before by giving advice online.
How Does Viewership Academy Help You Grow Your Following?
1

Research

At Viewership Academy™, we don't believe in reinventing the wheel. I will show you a systematic process for doing a little research before ever creating a video so that you know, without any doubt, that it will perform well.

2

Create Compelling Content

At Viewership Academy™, we create content that will make our viewership feel a strong emotional connection. I will teach you a systematic process for easily creating content that appeals to your target demographic.

3

Launch Videos Systematically

At Viewership Academy™, we don't believe in "hoping" for views. Instead, I'll teach you the exact process I use to launch views into the millions of views every single week.
For a Limited Time, Also Get INSTANT Access to 4 Extra Bonuses
Studio Setup Guide
Want to see behind the scenes EXACTLY how we create videos for pennies on the dollar?
This is a behind the scenes tour of my professional studio where you'll learn the 3 most critical components of great video.
Total Value: $200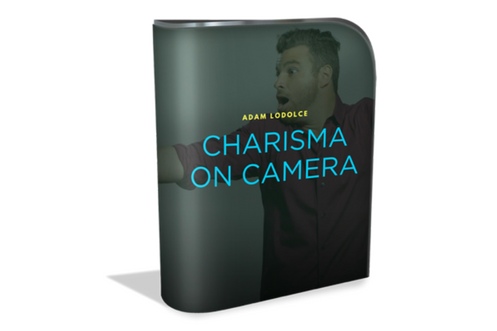 Charisma on Camera
Nervous to get in front of the camera? Are you unsure about whether or not you'll be able to engage your audience?
This training will teach you how to be feel more confident in front of the camera. Learn my ritual to getting myself in a "peak" mental state before every single video shoot.
Total Value: $177
Dynamic Editing Simplified
Want to create high energy videos without spending a ton of money on post production?
This editing walk-through will teach you three editing tricks to making your "amateur" videos look like they are produced by the pro's.
(We give you permission to send this training to your editor if you choose not to edit your own videos.)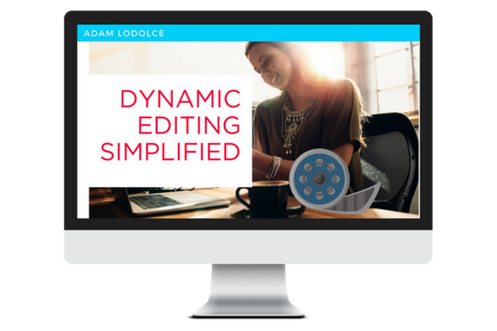 Total Value: $99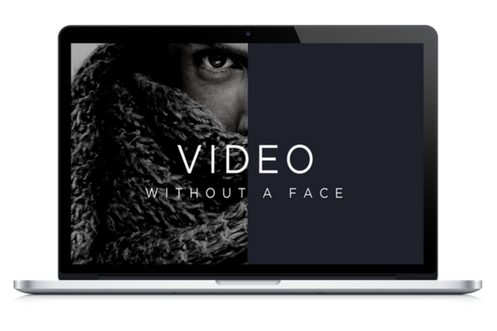 Video Without a Face
Don't want to show your face on camera?
No problem! There are a total of 8 ways to create stunning video without ever showing your face. All you need is a willingness to speak into a microphone, and you're good to go.
Total Value: $155
Viewership Academy™ Is Suitable For Nearly Any "How to" Topic on YouTube
If you can teach people how to do something, you can build a viewership.
Love & Relationship Advice
Business or Finance Advice
If You Can Teach It, Then It Belongs On YouTube
Let Me Show You EVERYTHING You Get When You Join Today!
Full Viewership Academy™ Program + Handouts / Transcripts
Dynamic Editing Simplified
As part of this initial launch, I'm giving you access to the ENTIRE Viewership Academy™ program at a massively discounted price.
Why would I do this?
Well, there are actually a few reasons
It's my way of saying thank you for being a dedicated subscriber
Because it's my life's mission to help entrepreneurs like you build a loyal viewership. Ever since I started Viewership.com, I've worked diligently every single day get you the results that transform your life.
You deserve it. I want you to have the lifestyle that you truly deserve.
Why Time Is Of The Essence...
Whenever I launch a new program, I purposely limit the number of registrations available to ensure the highest level service to my clients. Once we shut down registration, it's likely we won't open it up again - and if we do, it'll be at a much higher price.
So NOW is the time to lock in your seat.
Get Your Hands On Viewership Academy™ For 30 Days Risk Free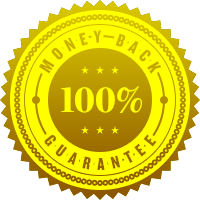 Comes With A 30 Days Money-Back Guarantee...
If you are not satisfy with Viewership Academy™ training for ANY reason, simply contact our awesome support team (via email on the receipt) within first 30 days from purchase and we'll happily process your refund. So what are you still waiting for? Click the button below and get started now.