So you know that video marketing is critical to business success in the 21st century.
And you know that YouTube is the first place to start…but you're not sure HOW to actually get started.
Now, this is the very first video on a brand new YouTube channel teaching you how to build a YouTube channel, so you're probably wondering, "How the HECK are you gonna help me build a YouTube channel?"
You might see this channel right now with very little subscribers, very little views, and be wondering, is he just a skinny chef?
A therapist who needs therapy?
A financial advisor who's completely broke?
No, I'm not the type of person who gives advice on things that I know nothing about.
This is a brand new channel because my other channel, Sexy Confidence, has over 36 million views, where I help women build more confidence in their love life.
Every single month, that channel gets anywhere from one million to two million views, and that's what's motivated me to start this brand new channel helping you get those same results.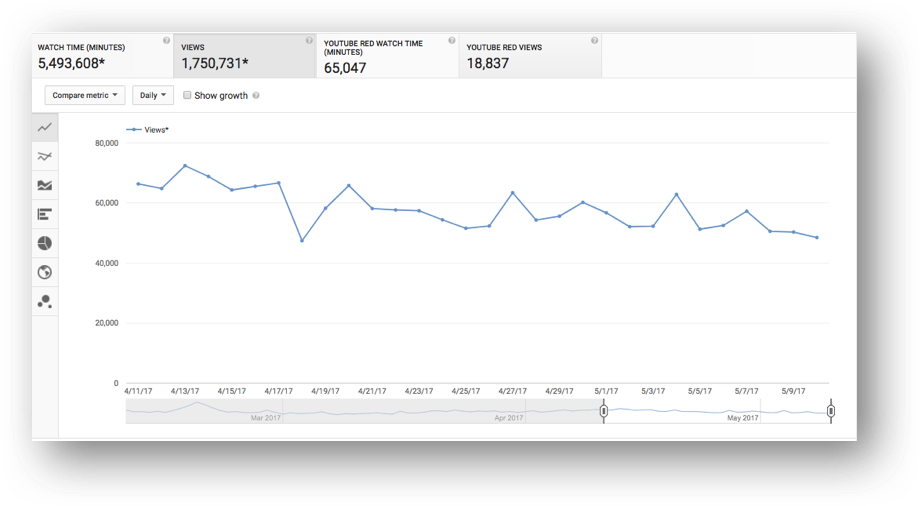 #1: Don't try to be perfect in your YouTube videos
Chances are, your first 10 videos on your first channel or your first Facebook page are going to suck.
I recently looked back at my old videos, the first videos that I had created about eight years ago, and I'm telling you, they are so embarrassing watching those videos.
I look back and I think, I can't believe that I released this to the world.
I wonder what people were actually thinking when they would watch this, or worse, what would people say behind my back?
But ultimately, if I hadn't released those videos, then I'd probably be still sitting here right now thinking about what could've been if I'd just started a YouTube channel.
Luckily, back then, I realized that, you know what?
Done is better than perfect.
So go ahead, pick up that camera, give it a shot, realize that, yes, it's going to be a little rough the first time around, but chances are, in a couple years, those videos aren't going to matter anyways.
No one's gonna watch them.
What's gonna matter is your progression, how much better you get on video as time goes on.
#2: Learn from what's actually working within your niche
Spend some time really researching who's popular in your given industry, in your given niche.
What videos are performing really well? You can get a ton of intel on this stuff.
And if you want to explode your YouTube channel, if you wanna be really successful, then you need to be at least twice as good as that channel is right now.
Make sure your videos are much punchier.
Make sure the content that you give is so much more concise.
Make sure that you're super entertaining on those videos.
And most importantly, make sure you infuse emotion into your videos.
#3: Be consistent in releasing your YouTube videos
Set a realistic schedule that you can actually keep up with.
For most of you watching this video, if you've never created videos before, start a schedule of once a week, and what that really means is, basically, four videos every single month.
Batch the videos, shoot them all at once.
And then, as you're releasing videos, you're going to see what people are responding to, what people are liking, what people are engaging with, what people actually freaking hate.
And then you'll gain all that intel, and you can make the videos better every single batch.
So there you have it, those are the three steps to creating a YouTube channel, and that's how I built my channel to over 250,000 subscribers.
So I wanna hear from you. What are your biggest challenges when it comes to YouTube or building your viewership?