Why is everybody trying to SO hard to create engaging videos?
Because engaging is the opposite of boring.
Remember what it was like back in high school? I'm sure you had one of those teachers that just droned on and on about something you had little to no interest in.
If you're making videos on YouTube, you don't want to be giving your viewers flashbacks to their high school days.
Why not?
Because we're not in high school anymore! Back then, you were forced to stick around for that boring teacher's class.
Today, your audience can just leave.
And we definitely don't want them doing that.
So, how can you create engaging videos that motivate your audience to stick around and interact with you?
In this article, I'm going to let you in on 7 different methods you can use on your YouTube channel to keep your audience engaged.
And, if you keep reading to the end, I'll even let you in on a bonus tip used by 90% of professional YouTube creators.
Ready to get started?
1. Know Your Audience
You may have an idea about what you like, and how you want to present your videos.
If you're working within a certain field, do you know which questions or topics your audience really wants to see?
When teachers are speaking in front of a classroom, they can see how engaged their audience is by looking at their faces.
I'm not sure why my teachers never noticed me falling asleep in the back of the class. Or, maybe they just didn't care.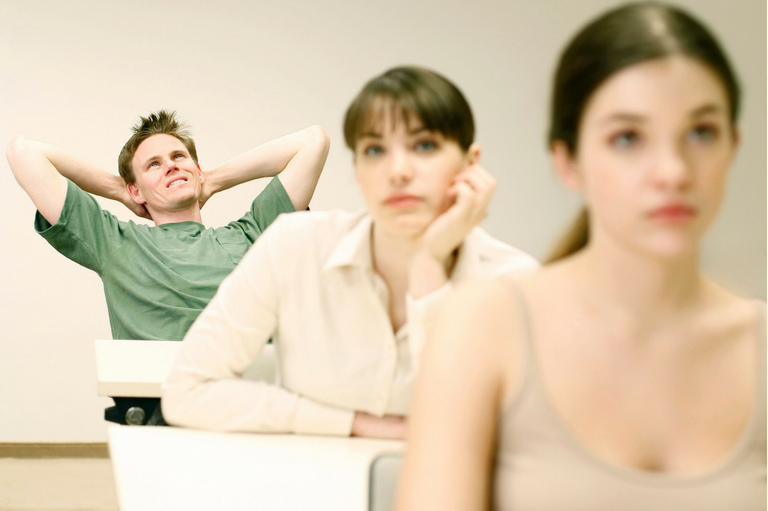 Unfortunately, when you're posting videos, you can't see if your audience is falling asleep on the other side.
So, how can you tell if you're really building engaging videos that hit the topics that your audience wants to see?
Here's the thing: if your videos aren't receiving attention, people aren't engaging with them.
So, check for these signs of engagement:
Likes
Comments
New subscribers
Audience retention rate
If you see good amounts of these things around your videos, you've created engaging videos: congrats!
However, if you're not getting action below and around your videos, that's the same as watching a classroom begin to doze off while you're talking.
It's time to find out what your audience really wants to see.
Sometimes, the best way to find out is just to ask them. Create a poll card within your video, or pin a comment to the top asking for audience feedback.
You can also check out the places where your audience hangs out online, such as Facebook groups or popular Twitter hashtags. You can even check your competition's audience, and see what they're saying in comments on other videos within your niche.
This will tell you what's on the mind of your audience, allowing you to adapt to what they want instead of just talking about what you want.
2. Be Clear
Have you ever started watching a video where the creator was mumbling, or the audio just wasn't clear?
How fast did you leave that video?
Obviously, it's important to be very clear when you're speaking. That way, your audience can understand what you're trying to tell them.
The best tip I can give you is to be confident while recording. Confidence often helps you to avoid mumbling and allows you to speak out to your audience.
If people are spending any effort just trying to catch what you're saying, they're not fully engaged in the content of your video.
Of course, this doesn't only apply to your articulation of words. It also applies to how clearly you present the ideas within your video.
Your videos must follow a clear line from point A to point B.
Normally, this means taking your audience through a process, such as the steps involved in accomplishing a task, reaching a goal, or using a product.
Including a numbered list within your video keeps your theme clear, which is a vital part of truly engaging videos. As a bonus, a numbered list also helps your headlines stand out.
3. Give Them a Reason to Stay
Did you know that 45% of people watch more than an hour per day of online video content?
Or that the average mobile YouTube viewing session is more than 40 minutes?
So, how can you make people spend that time on your videos instead of skipping over to somebody else's videos?
Include a Promise and Benefits
To create engaging videos, you need to attract viewers right from the first few moments. People want to know exactly what they're going to gain by watching your video.
So, what will they gain?
For example, let's say you're going to be talking about how to train your dog to sit.
Don't just say what you're going to talk about: explain how your video is going to benefit the viewer!
"In this video, I'm going to take you through each step of training your dog to sit. By the end of this video, your dog will obey the 'sit' command with absolutely no hesitation!"
Be compelling: give the viewer a promise of what's to come, and how that will benefit them personally.
Have Energy
If you've watched any of my videos either on Viewership or on Sexy Confidence, you know that I talk with a lot of energy.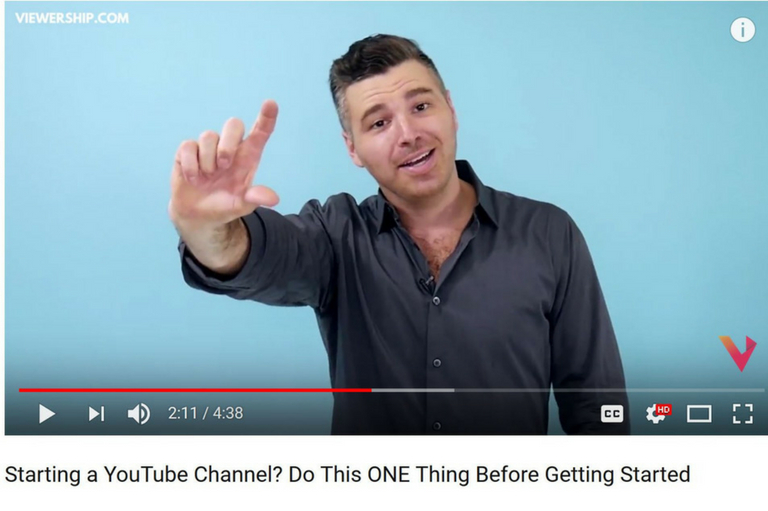 I can tell you right now, this is not how I talk in normal life.
I use energy in my videos because energy is the lifeblood of engaging videos.
Have you ever talked to someone who was really passionate about a certain topic?
Their energy is contagious: even with the most boring topics, a person who is passionate can generate that excitement in you as well.
That's exactly what can happen for you in your videos.
If you come on with a lot of energy, you'll generate excitement and energy in your viewers.
That in and of itself is a reason for them to keep watching.
So, get excited! Talk with your hands, smile, laugh: build that contagious energy for your audience.
4. Plan Ahead
To make your video truly engaging, you'll need to present the information in a way that is concise and to the point.
If you've only planned out the topic of your video and nothing else, it's easy to just ramble.
Remember: your viewers will only stay with you for a certain amount of time. If your videos are longer than 12 minutes, viewership will go down significantly.
So, what can you do in order to get to point and keep your audience interested?
The best way to plan ahead for more engaging videos is to write a video script. This will help you eliminate rambling, as well as reduce the amount of 'uh's and 'um's in your video.
Writing out what you're going to say will help you to be concise, get to the point faster, and maintain the interest of your audience.
5. Take Risks
Nobody likes negative feedback.
Unfortunately, this is a part of putting yourself out there online.
I get people who tell me I should tone down my energy, or other negative comments.
But I don't let these negative comments bring me down, and neither should you.
Taking risks in your videos, putting yourself out there, is a great way to engage better with your audience.
If you've followed the steps above, you already have a pretty clear idea of who your audience is. Once you've got your head into a niche, you will also know a lot about the way they think, and the common beliefs they have.
So put those things to the test. Prove that you think outside the box, and show them why they should too.
6. The Art of Storytelling
If someone's in the middle of a good story, you normally don't just excuse yourself from the conversation.
At the very least, you're going to get to the end of that story.
The same is true of your audience: if you're telling them a good story, they're not going to just leave.
Storytelling in marketing is also scientifically proven to help your audience retain the information you're telling them. How so?
Well, when we experience an emotionally-charged event, our brain releases a hormone called Dopamine. This makes it easier to remember something more accurately. A story that is well-told can also activate many different parts of the brain, instead of just the two that are activated when recording facts.
So, how can you use stories in your videos?
You already know your audience: so, what's a story that they could relate to?
You can use storytelling by way of examples, situations that your audience relates to and that are related to your topic.
But here's something even better: True stories from your own life.
If you're able to relate a story that actually happened to you, you're getting all the benefits of storytelling in your videos along with an extra bonus:
You're allowing your audience to connect with you on a personal level.
This means that they'll be more apt to keep watching, and will start to form an emotional attachment to you and your brand.
This is the ultimate goal when creating engaging videos.
7. Have a Conversation With Your Audience
Talking at your audience is okay.
Talking with your audience is better.
Making your videos part of a two-way dialog can give you an incredible boost in engagement because it allows your audience to be involved in your video making process.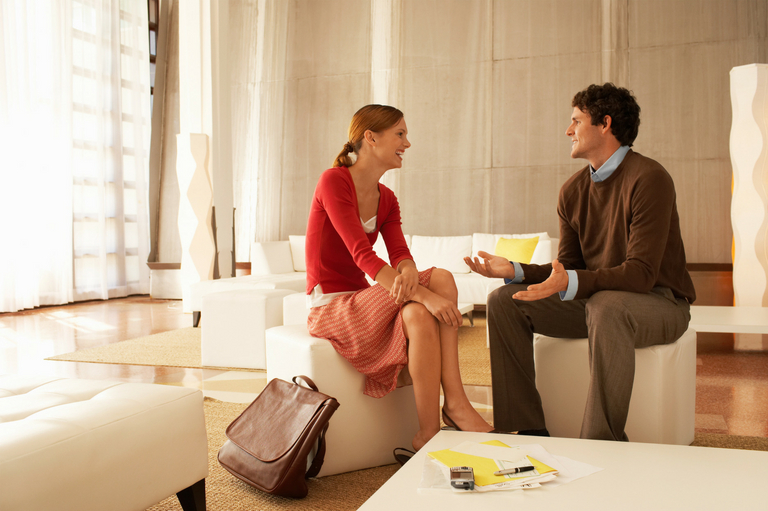 So, take in feedback! Invite your viewers to ask questions in the comments and answer them in your subsequent videos.
This does two things for your channel:
It encourages people to comment more, which helps you rank better with YouTube SEO.
It forces people to become returning viewers, or even subscribe, because they want to see if their question was answered!
BONUS TIP: Open and Close Loops
Congratulations on reading this article all the way to the bottom!
Here's your prize: a top secret tip that almost all the YouTube pros use.
An open loop is when you start talking about an idea, but then leave it to be finished later on.
For example, imagine watching a video that started like this:
"A friend of mine lost 50 lbs. in just a few weeks. He was on a new diet that was incredible for his health: he actually got his cholesterol down and lowered his blood pressure while on this diet as well. Want to know which diet he was using? We'll get to that in a minute: first, let's talk about some other popular diets and why they just don't work."
I'd bet quite a bit of money that you'd keep watching that video until the loop was closed: you want to know what that special diet was!
This is the beauty of opening and closing loops: when you leave an enticing topic out in the open without finishing it, people are almost guaranteed to keep watching.
So, give them just enough to intrigue them, but leave them wanting more.
Conclusion: Creating Engaging Videos is Within Your Reach!
It's time to get out of high school and get your viewers engaged!
By following the tips above, you'll be able to create engaging videos that keep your audience interested in what you have to say until the very end.
But this is just one step in having a truly successful YouTube channel.
Are you ready to really expand your channel and reach the goals you originally set for it?
Check out this free webinar to see some of my ultimate tips for getting your YouTube channel to reach its potential!