What if there was a secret recipe to viral video marketing?
Imagine if there were just a few simple steps that, when followed, would produce a video that went viral within hours, guaranteed.

We've all seen examples of videos that went viral. Think about Gangnam Style by Psy, which was the most played video on YouTube from its production in 2012 until just last year. Currently, the viral video has over 3 billion views.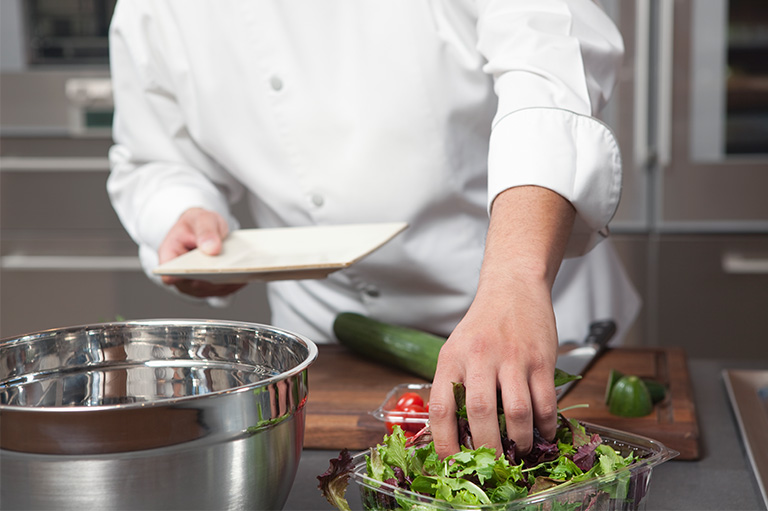 In recent years, we've learned how important videos are for marketing. For example, HubSpot's State of Video Marketing study found that 81% of people have been convinced to buy a service or product because of a brand's video. They also found that 76% of marketers saw brand videos increase sales.
Imagine what a viral video could do for your brand!
Unfortunately, there is no secret recipe to make your videos instantly viral.
However, that doesn't mean you have to give up on the idea of viral video marketing.
While there's no guarantee for success, there are definite, actionable steps that you can take to make your videos more appealing to audience.
This will, in turn, make it easier for them to go viral.
Today, we're going to find out:
What exactly is viral video marketing?
How will you benefit from using this strategy?
What practical steps can you take to create a viral video marketing strategy in 2018?
By the end of this article, you'll be fully prepared to start making videos that truly speak to your audience and create real results for your brand.
So, let's get started!
What is Viral Video Marketing?
In 2018, creating videos to promote your brand is no longer optional.
Video marketing is now an essential part of any modern marketing strategy.
This includes creating videos that promote your brand and your products, communicate your brand's message and personality, and resonate with your viewers.
So, where does the word 'viral' come in here?
Well, Merriam Webster defines viral as "quickly and widely spread or popularized especially by means of social media". 
So, viral video marketing essentially means creating videos for your brand that become popular online with your audience.
But, can you really control what becomes popular online?
Unfortunately, no.
However, there is one very important thing that you need to do in order for any video to have a chance at becoming viral.
Viral Video Marketing Summed Up in Two Words: Emotional Sharpness
Imagine taking a dull saw and trying to cut straight into a hard block of wood.
It will take a whole lot of effort, and you probably won't be able to cut deep enough into the wood unless you get a better saw.
Something similar can happen with your videos.
If you don't have a sharp, emotional draw to your videos, it's like cutting into wood with a dull saw: you just won't get very deep into your audience.
If your video is emotionally dull, you won't evoke a response in viewers. They'll probably stop watching your video, and quickly forget the message you were trying to communicate.
On the other hand, emotionally sharp videos are the ones that are getting promoted more and more on YouTube. These are the videos that more viewers will see because YouTube is putting them in front of people.
So, how can viral video marketing actually help your brand?
Benefits of Viral Video Marketing
I want you to stop and think about this question: why do you watch videos online?
Personally, I watch videos to laugh, to get motivated, or to learn something.
Basically, we all watch videos in order to feel something.
We do not watch videos to feel the same way that we felt before.
If you create emotional marketing videos, people will remember you. Your brand will stand out in their minds.
Of course, if your videos include truly strong emotion, 10% of your viewers will probably end up hating you.
But that's okay because 90% will love you!
This is so much better than having 100% of your viewers simply feel indifferent after watching your videos.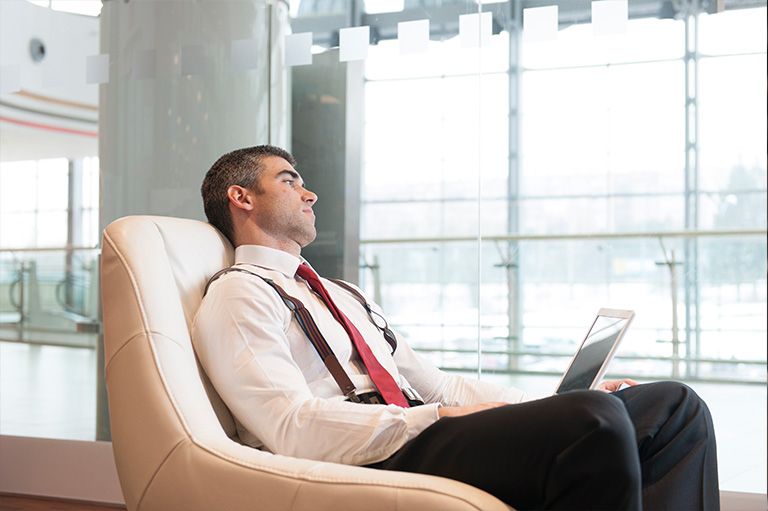 When people feel something after watching your videos, they'll have an emotional response to your brand. And, according to HubSpot, 83% of those that enjoy your viral video marketing will consider sharing it with their friends!
For you, that means an even greater audience and a higher ROI!
Examples of Successful Viral Marketing Videos
There are plenty of brand videos that went viral in recent years. Here are some of my favorite viral video marketing examples, many of which you'll probably remember:
Dollar Shave Club
This well-known video produced in 2012 is still being viewed today, and currently has over 25 million views.
So, how did a video about razors get so popular?
Just watch it and you'll see.
I don't know about you, but this video makes me laugh.
The founder, Michael Dubin, does a fantastic job of bringing humor to the video, making it entertaining while at the same time presenting his brand's personality in a very vivid way.
A Video Conference Call in Real Life
Again, this video presents a product in an entertaining way by getting viewers to laugh.
This creative take on an every-day situation shows that viral video marketing doesn't require a very large budget. They've also shown how their product solves an actual problem that their target audience faces.
World's Best Skateboarding Cat
Who doesn't love a funny cat video? Considering that the nation shares 3.8 million cat pictures and videos every day, it's reasonable to conclude that most people like internet cats.
Which is probably why this skateboarding cat is so popular, with almost 8 million views and counting.
The marketing on this video is less noticeable: actually, it's just a little bit of text at the end mentioning the trainer for the animals in the video.
However, this viral marketing video proves that your videos don't need to focus too much on your own business in order to see success.
TrueMove H: Giving
Above, we talked about using emotion to create a response in your audience. This is exactly what TrueMove H, a communication company in Thailand, did with this video.
Using empathy, TrueMove H created a tear-jerking video that elicits an emotional response from its viewers and promotes its message in a clear, memorable way.
Poo~Pourri
Let's face it: Poo~Pourri's videos are downright cringe-worthy, but all of them have views into the millions!
Marketing with a taboo topic always involves a measure of risk. However, Poo~Pourri has taken this to a whole new level, and presenting this taboo topic in such a shockingly hilarious way has really worked for this company.
It just goes to show that small companies can rock viral video marketing just as well as the big guys!
So, how can you follow these viral video marketing hall-of-fame examples and produce videos that truly work for your brand? Let's find out.
Viral Video Marketing Tips and Strategies for 2018
Get to Know Your Audience
To make sure that your videos truly speak to your audience, you need to be completely aware of who your audience is.
This means creating buyer personas that aren't simply based on biases but are based on solid information from your current customers and audience. Find out why customers are drawn to your website, what their daily challenges are, what kind of content they enjoy, etc.
However, this isn't something you do just once. In a study of companies that have gone beyond their lead and revenue goals, it was found that 65% had updated their buyer personas in the past 6 months.
This means that the more accurate your buyer personas, the more leads and higher revenue you'll see for your business.
Make a Plan
To create a viral video marketing strategy that actually brings you results, you need to have a clear plan that tells you:
Who your videos are speaking to
What kind of video content you'll create
A definite brand personality to include in each video
The metrics you'll watch in order to measure success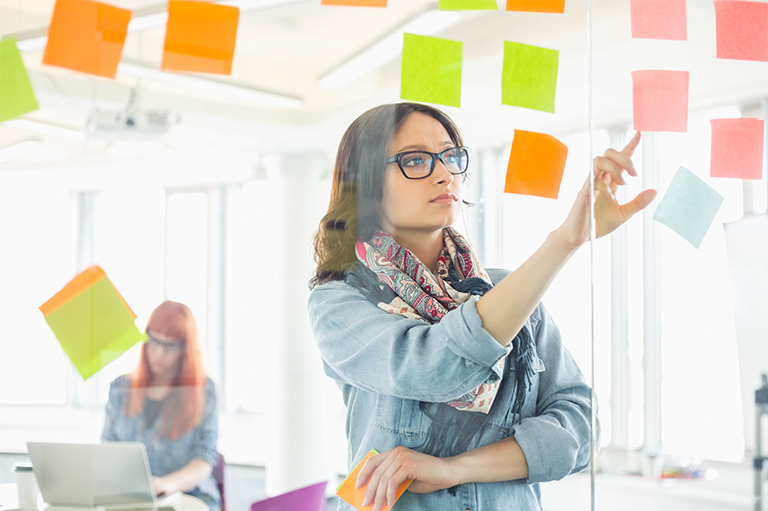 Of course, this plan doesn't need to be set in stone from day one. You'll probably have to make adjustments along the way as you see the results of your first few videos.
But while there is no secret recipe to creating viral video marketing, this plan will give you a much better chance of success.
Devote Part of the Budget to Quality
When you click on a brand video and find the quality to be somewhat low, what is your first thought?
Needless to say, a low-quality video does not give a good impression. It makes your business seem less professional than it really is.
That's why having high-quality video is essential for your viral video marketing.
And in today's world, creating high-quality videos doesn't necessarily mean spending thousands on camera equipment. Even some smartphones take professional-quality videos that are appropriate for your brand.
Tell a Story
Which would you rather watch: a video that lists the features of a product or a video that explains the story of how that product saved a person's life?
It's natural for us as human beings to be more attracted to stories than raw information. One study tested the reaction of two groups of people to a product page for California Chardonnay. Group A was shown a page with a simple product description, while Group B was shown a page with the winemaker's story.
Group B was 5% likelier to buy the product from the page that told a story, and were willing to pay 6% more for it.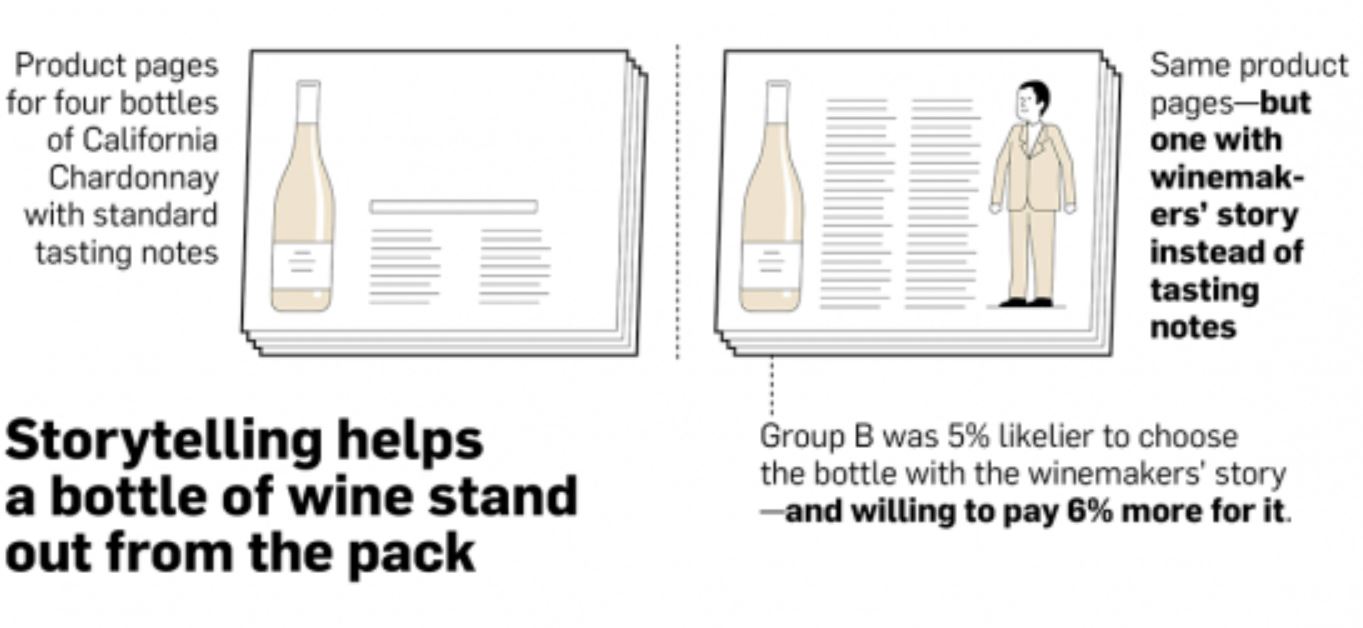 The bottom line is this: including stories in your viral video marketing strategy will encourage more interest in your brand and product.
Evoke Emotion
Above, we mentioned how important emotional sharpness is in a viral video marketing strategy, and we even saw some examples of videos that produce emotion in viewers.
How long do you think you'll remember the video from TrueMove H? What about the Poo~Pourri marketing videos?
Whether you're making your audiences laugh or cry, evoking emotion will help them remember you, and will draw them to your brand even more.
Hit the Ground Running
While determining the best length for your video may depend on the platform you're using, one thing is clear: you have seconds to capture people's attention.
If your video doesn't start with a clear objective, show the benefit viewers will receive by watching, or entertain in some way within the first few seconds, people will lose interest.
So, hit the ground running with your videos!
Solve a Problem
We mentioned above that part of your buyer persona should include the challenges that your target audience faces.
Now, it's time to put that information to work. How can your videos help your audience with those challenges? What will your brand or your products do to solve their problems?
Whether you're creating informational videos that answer people's questions or showing how your products or services help people in real life, using your videos to solve problems will maintain people's interest in your brand and will foster loyal customers.
Be Careful of Self-Promotion
How many people sit for hours watching the Shopping Network? Not many. But that's exactly what your business becomes when your videos focus solely on self-promotion.
This was proven true by a survey in the US which found that, while 74% of people trust educational content from a brand, that same content lost 29% of its credibility when its conclusion included a product pitch.
So, while some of your videos will obviously involve promotion, don't focus 100% of your viral video marketing strategy on pushing sales. This will help your brand to be seen as more trustworthy by your audience.
Work to Be Seen
So let's say you've created some fantastic marketing videos that are high-quality, evoke emotion, solve viewers' problems, capture attention within the first few seconds, and don't over-promote your brand.
Congratulations!
There's still quite a bit of work to be done.
Promoting your video online is the other half of the effort involved in viral video marketing. After all, how can you expect your videos to go viral if they aren't shared?
Take advantage of all avenues that you can to promote your videos online. This will give them the best visibility, and the best chance at going viral.
Conclusion
While there is no secret recipe to viral video marketing, following the above steps will surely bring your videos into the spotlight and help your brand accomplish its goals. If your videos strike a chord with viewers, you'll definitely be on the right track.
So, what else can your brand do to improve its video marketing strategy? How do you create videos that people really care about, and how do you measure the success each video has?
If you're interested in creating truly meaningful videos that bring incredible ROI for your brand, check out this free training.
Put this advice into action, and you'll be seeing real results from your video marketing in no time!