Did you know that we're entering the golden age of video content marketing?
Before, the internet was a bit like the wild west: it was every man for himself, there were almost no rules, and everybody was just doing what they thought was good. Mostly, it was all about blogs and written content.
In reality, nobody really knew what they were doing. But the few people who did were making money by the bucket-loads, because they were the minority who were actually doing things right.
While blogging and online content are still important, the good old days when you could make a killing with just some knowledge and very little effort are gone.
However, a new golden age is rising, and the few who know how to take advantage of it are truly making a killing.
I'm talking about the golden age of video content marketing.
This incredible resource is just getting ready to be tapped.
So, what exactly is video content marketing, and how can you tap into this income stream for your brand?
I'm about to show you exactly what video marketing is all about, as well as why you need to care. Then, I'll take you through 13 proven strategies to make video content marketing work for your business.
Let's get started!
What is Video Marketing?
In the most basic sense, video content marketing means releasing videos that your prospects or customers want to watch that are related to your brand.
The brands who are video-savvy today are using video content to take their prospects down the marketing funnel until they are ready to make a purchase.
Using specific types of videos for different stages of the marketing funnel allows potential customers become aware of your brand, consider making a purchase, and finally be convinced.
So, when you're trying to create awareness, it's good to stick to videos that don't promote your products directly but introduce people to your brand.
Creating entertaining or educational videos that are related to your brand are a great way to build awareness, as these videos are more likely to be watched and shared.
To drive people to the middle of the marketing funnel, producing videos that feature your products will help people consider if they want to purchase or not. Explainer videos are a great type of video to use here.
Finally, to drive more sales, you need to convince people with your video content. And what's more convincing than a first-person account of how great your products are?
Video testimonials and case studies are excellent for driving sales. Answering questions that your potential customers are asking is another great way to encourage more purchases.
So, now that we know what video marketing is, what makes this marketing method truly worth the investment?
Why You Should Invest in Video Content Marketing
Video Gets Seen
Did you know that video is expected to claim 80% of all web traffic by 2019? We're talking about less than a year into the future: by then, most of all internet traffic will be videos.
It's a fact: people love videos, even when they're marketing videos!
Actually, according to HubSpot, 85% of people surveyed said they wanted to see more video content from brands.
Today, video content marketing is the best way to build awareness for your brand.
And, if your video content is engaging and entertaining, the same study by HubSpot found that 83% of consumers would gladly share that content with their friends, thus creating even more awareness for your brand!
And the more times that content gets shared, the more likely it is to go viral.
Video Gets Engagement
76% of marketers surveyed found that video content helped increase traffic to their website.
Another study found that people are 10x more likely to engage with a video than with any other type of online content.
Videos take people from being passive viewers to becoming engaged with your brand. Whether you're looking for click-throughs to your website or conversions into sales, the statistics show that video can get your brand the kind of engagement that you're looking for.
Video Builds Brand Loyalty
Videos help show people that your brand has a personality, that there's a real human being behind the brand name. This allows people to connect with your brand on an emotional level.
By implementing a video content marketing strategy, you're helping to build trust in your brand, which ultimately leads to brand loyalty.
Videos are also effective at building brand loyalty because they help people remember your brand. One study showed that viewers will remember 95% of a brand's message when they watch a video, but only 10% when it's text.
Video Sells Products
I could literally cite hundreds of different studies that all point to the same fact: video content boosts sales.
Here are just a few:
According to HubSpot,
They also found that when you place video content in your landing pages, conversion is increased by 80%.
Wyzowl found that 74% of users who watched an explainer video to learn more about a product or service later bought it.
Obviously, if you're looking to improve conversions, video content marketing is the best way to go!
So, how can you get that same ROI on your video marketing? Check out these proven video content marketing tips, and see how they can help your brand:
How to Maximize the Power of Video: 13 Video Content Marketing Tips for Your Brand
1. Remember: You're Investing in the Process
While video marketing is an incredible strategy to boost awareness and conversions for your brand, it is not something that you'll see overnight success with.
So, it's important to focus on what exactly you're investing in: the process.
How is it that you're going to make money off the video content?
Here's my advice: have a business model in mind. Know how you're going to sell your product, service, consulting, etc., and where video content marketing fits into those sales.
Where do you want your videos to be in the marketing funnel? How can you take viewers through the stages down to the final purchase?
When you're focused on the process, it'll be easier to see the results of your investment.
2. Fix a Goal in Your Mind
What exactly do you want these videos to accomplish?
Since video content marketing can do so much for your brand, it's important to remember which goals you actually want to accomplish.
Are you looking to increase awareness of your brand? Do you want to see more traffic coming into your website, or build up your email list?
Or, are you looking to drive more sales? Are you trying to convince people to purchase your products or services?
Keeping your goals in mind helps you in two ways:
You'll be able to measure the actual success of your video content marketing efforts.
You'll know what kind of videos you want to be producing in order to have the right effect in your audience.
So, start by setting your goals and work from there.
3. Recycle Your Webinar Content
How much webinar content has your brand produced over the years?
This valuable video content is often forgotten soon after it's produced, which is a shame considering how much effort you put into making it.
So, why not make that webinar content work harder for your brand?
Instead of forgetting about the webinar content once the webinar is done, try taking snippets of that valuable video content and reusing it again later on.
This helps you produce video content marketing even faster, as it's content you already produced!
4. Start with Product Videos
Did you know that 90% of consumers say that product videos help them decide on a purchase?
Product videos allow consumers to see how your products work in action, what they're all about, and the kind of benefits they'll receive by purchasing them.
Xero, an accounting software for businesses, does an excellent job of this with their various product videos.
This particular video does an excellent job of explaining exactly what their service does, as well as how it actually benefits their customers. It also shows how many different types of businesses can benefit from using Xero.
To show how well this brand is doing, just look at their YouTube channel. Although accounting software isn't exactly the most interesting topic, their channel has over 16,000 subscribers, and some of their top videos have hundreds of thousands of views!
5. Write a Conversational Script
Many times, we speak in a much less formal tone than what we're used to writing in. So, while creating your scripts for video marketing, don't get too bogged down with formal speech.
Think of your video as a conversation with your audience. What would you say if you were talking to them in a face-to-face setting?
I know you've seen it, but one of my all-time favorite examples of this is the classic Dollar Shave Club video:
This is exactly how you should be talking to your audience! You're not giving a speech, you're not trying to impress people with your fancy words.
Your audience is just people, and you're just people too. So talk to them like you're having a conversation! You'll find that your audience connects with your brand much better, and that can only mean good things for your brand.
6. Capitalize on Social Trends
Companies must have personalities. They must have opinions on the current goings-on.
So, if you have an opinion and the trend is related to your business, jump in!
Sometimes, even just jumping into the latest fads is a great way to get your business in with the right audience. Take a look at how Dove got in on the #MannequinChallenge, with their own special twist that related it back to their brand's message:
This video garnered Dove almost 180,000 views and promoted their brand to their target audience.
Of course, if you're going to be talking about your own opinions on trending topics, you'll want to do this with caution. Likely, you'll find that 90% of your audience is excited about what you're saying, and 10% will not agree at all.
However, you'll still be creating loyalty with the 90% that do agree.
7. Give Your Email a Voice
Did you know that adding a video to marketing emails can boost click-through rates by 200-300%?
Another study found that using the word 'Video' in your email subject lines could increase your open rate by 19%, and reduce your unsubscribe rate by 26%!
Can you imagine the kind of boost you could give your email marketing efforts by adding some video content?
So, what kinds of videos can you include in your emails?
Well, creating specific video content that is unique to your email subscribers is a great way to generate new subscribers. For example, you could offer a welcome video to new subscribers, or a mini video course.
To existing subscribers, you could promote certain products with product videos or customer testimonials.
You could also create content specifically for existing customers, such as product tutorials and demonstrations.
8. Answer Questions Your Customers are Asking
Do you often get comments from your potential customers or queries from existing customers about your products or services?
Have bloggers reviewed your product and included information that was incorrect?
Using videos to clear up people's doubts and questions will help increase sales, as well as generate brand loyalty with existing customers.
For example, if you're selling physical products, you can talk about the different features, how it's made, what exactly it does.
If you're selling a service, you can explain different features of that service, how it benefits your customers, or by whom it could be used.
If you run a consulting business, give away your information! Tell your audience your best information and prove that you know what you're talking about.
Xero, the accounting software we mentioned earlier, does an excellent job of this. They created a specific playlist called 'Xero 101: Learn the features'. Here, they upload videos that explain the different features of Xero, giving users the ability to learn the software at their own pace, whenever and wherever they want to. Many of these videos have more than 10,000 views each.
9. Include a Transcript
One of the most important things when creating a successful YouTube channel for business is making sure that your videos are actually getting seen.
And, for your videos to get seen, YouTube needs to know what they're about.
While YouTube is constantly improving its captioning service, it is still far from perfect. Having an actual human watch and transcribe your videos is a much better way to ensure the transcript is correct.
Then, simply add the transcript to your video. This important part of YouTube SEO will help your video get ranked in the right places.
10. Add Tags to Get Ranked Better
Adding tags to your video is a great way to get your videos seen by more people.
Start with the super-specific, long-tail keywords that are highly related to your video's topic. Also, make sure that you include both your brand and the name of any playlists that you're planning on including this video in.
These tags will help YouTube know what your video is about, and thus present it to the right viewers. That's why it's so important to stay hyper-focused on the topic of your video.
11. Push Your Videos Towards Your Current Following and New Prospects
Video content marketing is not only a way to get new customers in the door.
While it is very effective at doing this, there are other people who are likely interested in watching your videos. These viewers will also benefit your brand, and pushing videos to them will likely boost sales.
Who are these valuable viewers?
Your existing followers and customers!
If you already have an email list built up, send them your weekly brand videos! Push out your video content to your current social media following. Get your videos seen by people who already know and like your brand!
Doing this will help you build brand loyalty in your existing following.
12. Track Their Attention Span to Identify Optimization Opportunities
In the YouTube Creator's Studio, you can check out a handy metric called 'Audience Retention'.
This metric shows you exactly how long the average person is watching your videos for, as well as when they stop watching your videos.
So, how long is your audience's attention span?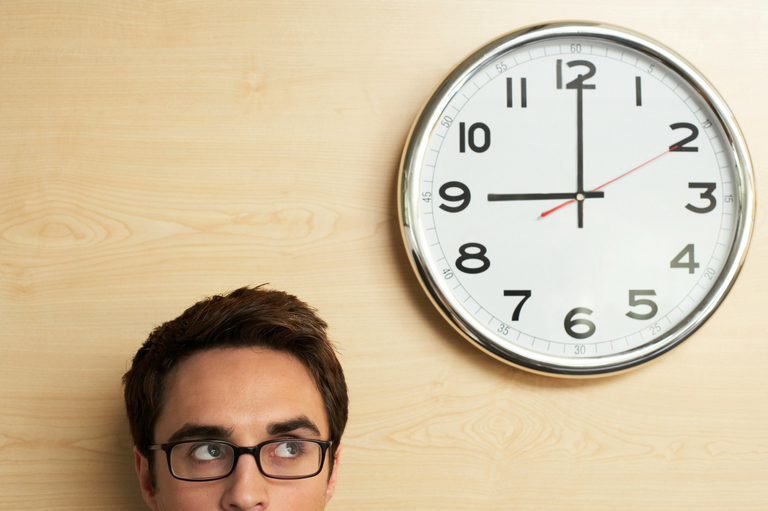 How long do people stay on your videos, and where are they going when they do leave?
Once you know how long your average audience is watching, you'll know the best places to include your CTAs. In most cases, getting your CTAs right into the beginning of your videos is a great way to ensure the most views.
Find this CTA sweet spot, and then include either a verbal call to action or an 'i' card that allows viewers to click out to your landing pages.
13. Watch How Your Audience Reacts, and Adjust Accordingly
Keeping track of your audience's engagement will help you make sure that your video content marketing strategy is heading in the right direction.
So, don't just post videos and leave them be.
Make sure you're constantly checking those metrics. How many comments, likes, click-throughs, subscribes, and views are each of your videos getting? Which videos are generating more engagement than others? Which videos are actually helping you develop a valuable viewership of potential customers?
Figuring out what content truly resonates with your audience will help you develop a video content marketing plan that gets viewers interested in your brand, and promotes better conversions.
Conclusion: Video Content Marketing is Your Ticket to the Future
It's obvious that the world of marketing is taking a sharp turn.
In a few years, video content marketing will not be optional for your brand: it will be necessary.
By starting your video marketing strategy today, you'll be getting ahead of the trends. This will put your brand in a position of success for the future.
Are you ready to take the dive into an effective video content marketing strategy, and make your brand famous online?
If so, click to learn what Viewership has done for brands just like yours, as well as what we can do for your brand today.