I'll never forget the first time I stood in front of a camera with sweat dripping down my forehead as I nervously pressed the "record" button with only ONE dream: get millions of views on YouTube
Before I even spoke my first word, negative thoughts plagued my mind…
"Do I look awkward on camera?"
"Are my friends going to make fun of me behind my back?"
"Is anyone even going to watch this stuff?"
Both my greatest fears and my greatest dreams were answered shortly thereafter with a resounding YES!
You see, a little project I started three years ago was focused on helping the twenty-first-century single woman find love. I named it Sexy Confidence.
Since then, the channel has gone viral with over 26 million views on YouTube and consistently averaging 1 to 2 million views per month.
But it hasn't always been this way.
I had to learn how to increase views organically on YouTube to make this happen.
Before I started Sexy Confidence, I was busy lecturing at over 200 universities across the country, helping students feel more confident in their love lives. The travel schedule was starting to wear me out. I knew I needed a change and I REALLY wanted to help spread my message (and make an income) without getting on a plane.
So I bought a camera and started uploading my content online.
The first month I got 32 views (the vast majority being my supportive parents).
The next month I got 64…
And then before I knew it…some of my videos were getting anywhere from 750,000 to 2 million views on YouTube.
Now with millions of views, Sexy Confidence has allowed me to build a full scale business by selling premium advice on love, confidence and romance.
Now I'd love to say my "raw talent" got me there, but that just wouldn't be true.
I'm not the smartest, funniest or best looking guy on YouTube. That's for sure.
So I knew I had to learn the science of building a viewership to give me an edge on my competition, and that's exactly what I did.
I tested everything I could — some would work, some wouldn't.
And based on everything I've learned, I wanted to share the three most important components for building a successful YouTube brand.
#1  Consistency Creates a Crowd
In order to build a loyal viewership, they need to know you'll be there for them when they most expect you.
If you're starting a channel from scratch, pick a day and time that works best for you and release a new video every single week at that same day and time until you start getting traction.
But this doesn't mean you need to shoot a new video each week. Shoot a bunch of videos at a time and then stagger release them each week.
Personally, I shoot 12 Sexy Confidence videos in a single day and then release one per week for the following 3 months. It gives you that extra time you'll need to continue promoting your content after it's released.
#2  Write Alluring YouTube Headlines and Live Up to the Promise
Most people know that "headlines" are critical to making content go viral, but few realize there's a second even MORE critical component.
Your content must fulfill the promise you make in your headline.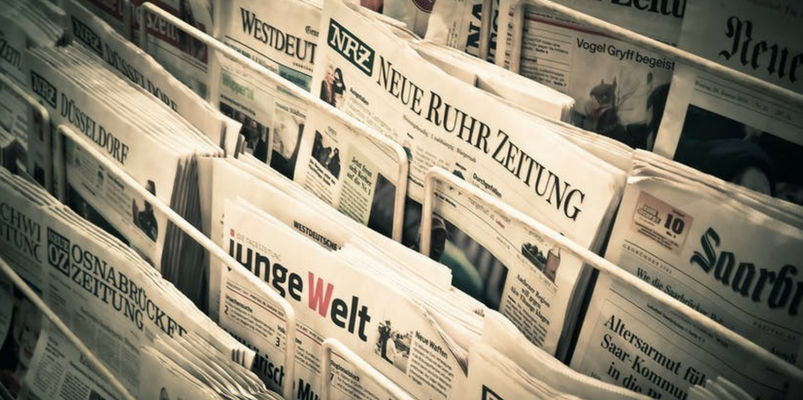 For example, if you're a fitness channel, and your headline reads "How to Lose 15 Pounds in 2 Weeks by Eating Candy Every Day" then sure, you might get a lot of clicks. But unless you deliver scientific PROOF that it's possible to lose weight by eating candy (which it's obviously not), people will click away sooner than you can say "sugar." You will be click baited to the back of YouTube's algorithm.
So your job as a content creator is to write alluring headlines that are actually legitimate.
Perhaps you could take that same headline and make it "How I lost 15 Pounds in 2 Weeks While Eating a Reese's Every Night." Now that it's focused on YOUR story of how you did it and the fitness regimen that I assume you underwent to get those results — you're in the clear.
And if you have actually done this…please send me a message because I want to know your secret.
#3  Be as "Edutaining" As Possible to Grow Your Views on YouTube
The "glory days" of just teaching people new information are over.
Now days, you need to teach and educate while making it entertaining.
My most popular videos combine a healthy dose of teachable moments and funny sketches.
Edutainment combines both Education AND Entertainment. Without it, your YouTube channel is bound to fail. But this doesn't mean you have to be funny.
Instead, you could be dramatic, terrifying, exciting, sad, or uplifting and feel good. So long as it elicits a strong emotion from your viewer, your video will stand a good chance of going viral.
The stronger the emotion, the more likely it is to get shared and to foster engagement.
So now it's time to bust out the camera and nervously press record. It'll be the best decision you've ever made.
Adam is also the founder of Viewership.com where he helps people launch their businesses by building a loyal viewership.
Conclusion
If you're truly ready to increase your views on YouTube, it's time to take action.
It's impossible to get views on YouTube without first uploading a video. Then as you continue each week releasing videos, you'll notice that you're content gets better and thus, your views increase.
If you'd like some help optimizing your YouTube channel, I recommend joining this free webinar.