Building a YouTube channel doesn't happen overnight. There is a lot of competition out there, and becoming popular on such a crowded platform is hard.
YouTube channel owners are often on the search for ways to gain more views and subscribers for their videos — and one tactic is to pay for them.
Recently I was asked the question, "Should I buy YouTube subscribers and views when I first get started?"
And the answer is… yes and no. There are ways that you can buy YouTube subscribers and views safely, and then there are methods that will possibly get your account banned.
I am here to teach you the risk-free secrets to growing your YouTube viewership and subscriber count so you can build your business and become popular on one of the world's biggest social media platforms.
How to buy YouTube subscribers and views the right way to boost rank
From the humble video gamer to the determined entrepreneur, it seems like everyone is trying to grab their slice of the pie when it comes to online stardom. In fact, there are over one billion users currently vying for attention on YouTube.
It can sometimes seem impossible to compete with other YouTubers whose channels have six-, seven- or even eight-digit subscriber counts. Even getting those first 100 subscribers can be a real struggle.
I was in the same boat.
Four years ago, I started my relationship advice YouTube channel Sexy Confidence, and for a while, I had zero views and zero subscribers. I was embarrassed, so I went to Fiverr.com and bought 20,000 YouTube views for five dollars.
I went to bed that night, not sure if anything was going to happen. The next morning I woke up excited, ran to my computer, and lo and behold, I had 20,000 YouTube views. It was amazing!
Until I checked my email.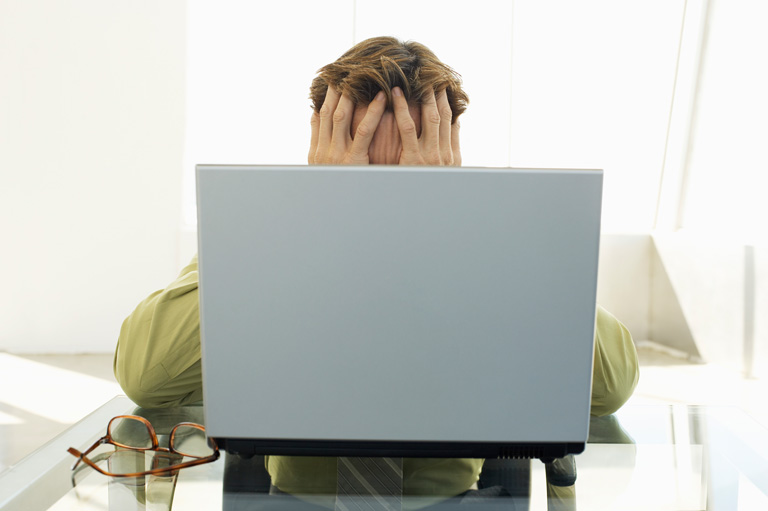 There it was, an email from the almighty Google God, casting fury over me for daring to buy views from anyone except the God that is Google.
My account was almost banned from YouTube within the first ten days of starting my channel. Thankfully, that didn't happen. I now have over 40 million organic YouTube views on that channel, and if my account had been banned, none of my success would have happened.
Of course, I could have launched a new channel. But having to start over from scratch can be incredibly discouraging and may have stopped me from wanting to move forward.
So what's the lesson, you might ask?
Only buy YouTube subscribers and views from legitimate advertisers
A quick Google search will show you that there are many different places where you can purchase views, subscribers and exposure for YouTube. Using these so-called "legitimate" sources to buy YouTube subscribers and views may get you a rise in numbers, but the problem is that they send you views from people who don't actually want to watch your videos.
So what happens when you buy YouTube subscribers from these types of sources? People are sent to your video, they watch for five seconds, then they click away.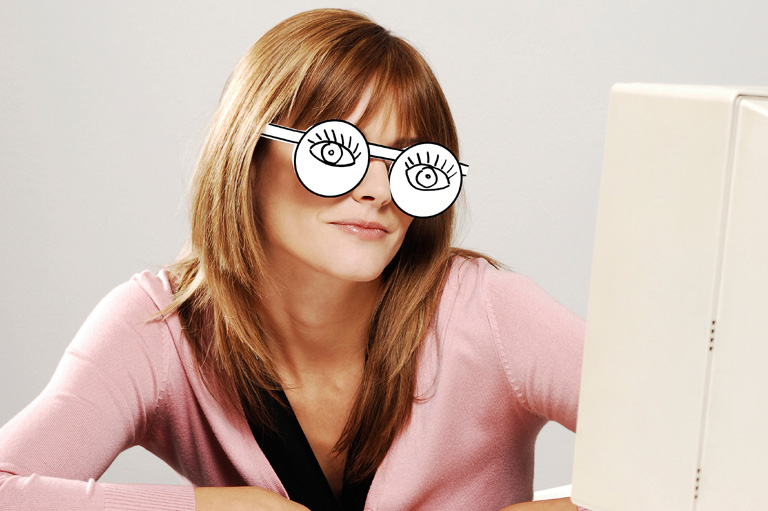 You'll get the view, but it will result in very low engagement and very low watch time for those videos. This not only sends up a huge red flag for Google, who interprets your video as bad, but can also create a poor reputation for your channel. People will notice if your video has 100K views but only 3 likes — it just doesn't look genuine.
Plus, as I personally experienced, Google is always on the lookout for subscribers and views gained from illegitimate advertisers. Try to get past the almighty Google God and you may soon be facing its divine wrath.
To avoid all consequences, we need to buy YouTube subscribers only from the "right" places. So what exactly do I mean by legitimate and illegitimate advertisers?
Illegitimate advertisers
There are several illegitimate methods of trying to boost your YouTube following. This can include any service that tries to get views through automated processes, or underhanded attempts to trick viewers into watching videos, such as:
Buying views from redirects, which means the URL changes and brings the user to a new page in the middle of a click.
Using pop-under ads, where a new window appears under the current window.
Deceptive layouts that hide the video and autoplay it when viewers click unrelated elements on the page.
Buying views from third-party websites that provide bot or clickfarm views.
Any of these illegitimate means of advertising can have serious consequences for your channel, as they violate YouTube's Terms of Service. If you are caught using these methods to buy YouTube subscribers (and if YouTube can confirm that you are the one responsible), it can lead to the views not being counted, the video being removed, or your account being permanently suspended.
Legitimate advertisers
Finally, we're into the nitty-gritty of the matter. How do you safely buy YouTube subscribers and views for your channel?
The answer is with sponsored ads and paid promotional content.
A legitimate view happens when someone watches your video because they actually want to see your content. You haven't pulled the wool over anyone's eyes; instead, a real-life human has shown genuine interest in your video and acted upon it.
YouTube accepts and even expects you to buy legitimate views. Any growth that your channel obtains through legitimate advertisers is considered valid and viable. That can mean only good things for your business!
Today I've got two ways to safely buy YouTube subscribers and build your YouTube view count: with Google and with Facebook.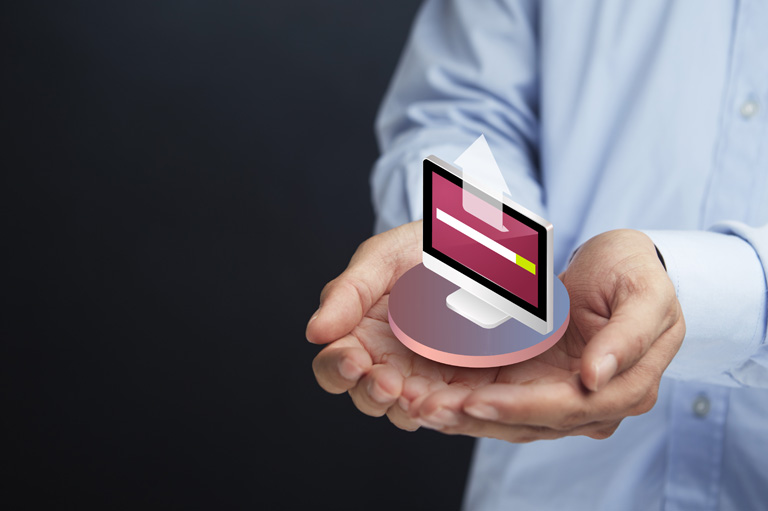 1. Buy YouTube subscribers through Google
The most effective (and most obvious) way to buy the right kind of views for your videos is to purchase them straight from YouTube or Google itself.
That means signing up for a Google AdWords account and running different types of ads for your videos as a form of PPC (pay-per-click) advertising. This allows you to run highly targeted campaigns to make sure that your ideal audience knows about your content.
When it comes to YouTube ads, you are basically working through two avenues:
In-stream ads, which appear before, during or after a YouTube video.
In-display ads, which appear in YouTube's search results page or related video areas.
When you're just starting out, it is a good idea to experiment with both types and see which advertisements get you the best results.
Let's go ahead and take the guesswork out of this whole process.
In-stream ads
In-stream advertisements are available as pre-rolls, mid-rolls or post-rolls. These are one of the more common ad types for digital marketing through YouTube, and may be skippable or non-skippable.
With skippable ads (or TrueView in-stream ads), viewers have the option to watch the full ad, or skip the ad after five seconds. A non-skippable ad, on the other hand, must be watched in its entirety (usually 15-20 seconds) before the video will play.
Each type of ad has its own advantages and disadvantages. Generally speaking, non-skippable ads get better engagement, but they also have a higher video abandonment rate than skippable ads.
Additionally, with a TrueView in-stream ad, you only pay when a viewer watches your full ad, or at least 30 seconds of it before skipping. That means you can maximize your budget by delivering the right message to the right audience at the right time.
In-stream video ads can achieve a variety of goals for your business:
Boost YouTube channel subscribers
In-stream ads can be a great way to build momentum for your channel and gather a loyal audience of engaged viewers. Just make sure you're consistently posting new video content in the ad format that works for you.
Raise brand awareness (for free!)
TrueView ads are a fantastic way to improve your brand awareness and recall value. In fact, 52% of marketers agree that video marketing is one of the most effective means of raising brand awareness. And if someone skips your video ad before 30 seconds, it costs you nothing. That means you only pay for engaged users. It's a win-win!
Find out what works
YouTube's inbuilt analytics allow you to get real-time insights into how your ads are performing. You can then make adjustments where necessary to see which content and ad types bring you the best results.
Drive sales/ROI
Video content can create an entirely new communication to reach prospective customers fast. Using YouTube ads is a great way to increase your website traffic and conversions, with over 50% of marketing professionals naming video as the type of content with the best ROI.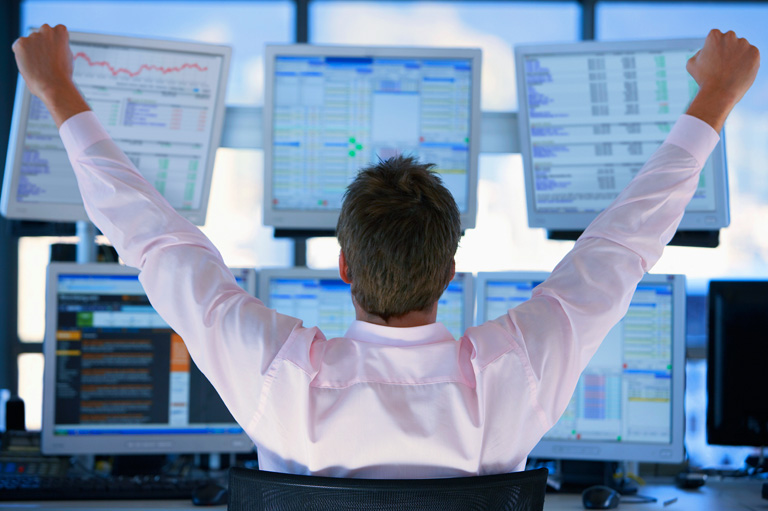 In-display ads
Another option for your YouTube marketing is to use in-display or video discovery ads. You've probably seen these appear in the search listings, related videos area, or as video overlays.
In-display ads aren't as invasive as in-stream ads, but can still be highly effective. Plus they are typically more cost-effective than advertising in Google search listings.
Knowing your target audience is crucial for in-display ads. That means being able to predict the type of content they will be searching for and ensuring that the videos you post remain relevant to their needs. Keyword analysis will be an important part of understanding the needs of your target audience. Undergoing keyword research can help you to improve your ad strategy and optimize your content.
How? By using the insights gained from our research to create YouTube videos that match intent and directly respond to the keyword terms being searched for by your audience.
For example, say your company offers services and advice about video production. Your research shows that a lot of people are searching for the phrase "how to shoot a video with a phone", but you don't currently have a video addressing that topic.
So you create one. You did your research, you know it's a highly relevant video, and you know people are searching for it. These are all positive factors that will help to get the desired high video view counts and conversion rates.
Next, we would use in-display advertising to promote the video; it would appear as a paid listing when people search for keywords like "shoot video on a phone".
Because your video would appear in that coveted sweet spot at the top of the search results page, and because its title would closely match the user's search words, your video would appear to be highly credible and relevant. This would encourage people to click through for a video view.
And as we already know, higher view counts lead to more subscribers. And subscribers are one step closer to becoming loyal customers.
So how do you research the right keywords? There are a few easy ways:
Do a YouTube search
Like Google, YouTube will try to interpret your search request and provide a dropdown list of potential phrases. For instance, searching for "how to shoot a video" provides options like "with DSLR", "with Canon 700D", and "with a black background"… All potential topics for a future video!
Use Keyword Planner
Google Adwords' Keyword Planner is an invaluable tool for keyword research. Simply search for words or phrases related to your business. Keyword Planner will provide relevant keywords, with information about how often the keywords are searched and how their search popularity changes over time.
Search with Google Trends
Google Trends is another useful tool that you can use to narrow down your list of potential keywords and phrases. It will show you how often keywords, subjects and phrases have been queried, and whether or not these are still trending topics.
Check out your competition
You don't want to rely too heavily on another person's work, and you certainly don't want to plagiarize it. But you may find it useful to occasionally cast an eye over the topics being addressed by your competitors. Always remain aware of any existing trends in your marketplace.
Use YouTube's in-display ad setup
In the process of setting up an in-display ad on YouTube, you can choose from a number of different targeting options. This includes audience demographics, interests, and (ding ding ding!) keywords. In this keywords field, you can enter a word that is related to your video or target market (e.g. "videography"), and select the "Find related keywords" function to receive other useful keyword ideas.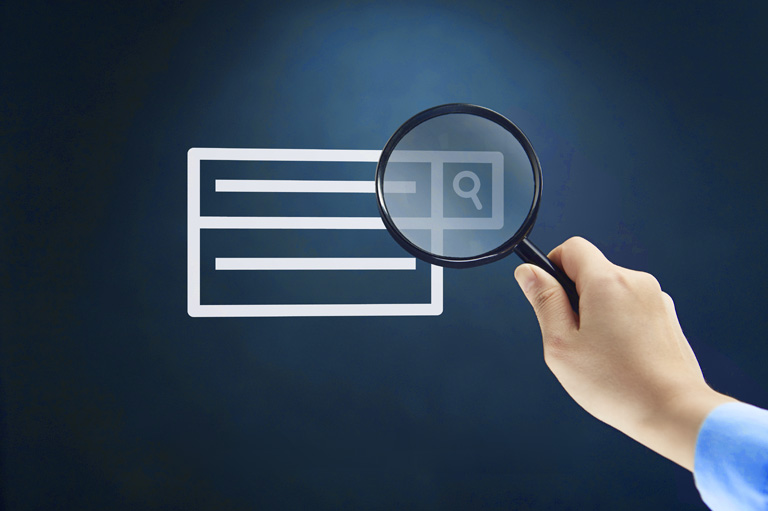 2. Promote yourself on Facebook
The second way to buy YouTube subscribers and get legitimate YouTube views is by advertising through Facebook.
When I create a new video for either Viewership.com or Sexy Confidence, I create a blog post on my website that includes the embedded YouTube video. When the blog post is up, I add it to Facebook and spend $10, $20, or sometimes up to $1000 to boost the post.
And because Facebook continues to dominate as the most popular social media network, I am able to get my video seen by a larger audience — and more importantly, by a highly targeted audience of people who are already interested in my content and will boost my YouTube view count.
But why stop there? You can post links for your YouTube videos on any of your digital assets, including other social media platforms (Twitter and LinkedIn can be very effective), via email (through EDM or email-direct marketing networks like Mailchimp), or maybe even by finding some online influencers or publication to share or link to your content.
You could also consider niche online communities. Reddit, Facebook Groups or other forums that relate to your business's marketplace could be filled with prospective viewers who might appreciate and subscribe to what you create.
Remember that relevancy is key. Don't post in large communities simply because of their high membership number; instead, aim for online communities that correlate with your content. Ask yourself, will your video bring any sort of value to this particular group? If not, it's probably not the right place for it.
As a content creator, it is your job to recognize where and how you should best promote your videos. Social media giants like Facebook are tried and true when it comes to earning legitimate YouTube views; however, don't be afraid to experiment with other platforms to find out what works for your brand.
You should be proud of your videos — let the world know when you've created a new one!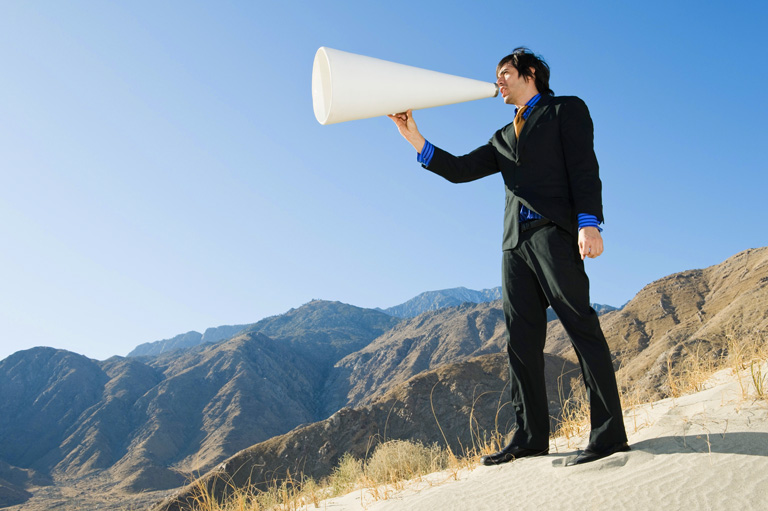 Benefits of buying YouTube subscribers and views
After all this, you may be thinking to yourself: "Ok, so I can safely buy YouTube subscribers and views for my videos… but should I?"
The answer is that when done right, buying YouTube subscribers and views can have some really great benefits for your channel.
It makes you look popular
Starting a YouTube channel can feel like an uphill battle. You could be doing all of the right things — producing high-quality videos, posting them frequently, making proper use of your titles, tags, thumbnails and descriptions, and so on — but many viewers will use view count as a determining factor regarding your video's quality.
The same mindset exists for subscribers. Once viewers see that your reach is low, they may assume your content isn't worth watching. They may move on and look for a related video from a more "popular" channel with a greater viewership. You don't want that!
Buying YouTube subscribers and views can effectively make your channel appear more popular, attract attention, and compel viewers to click through to your videos.
It helps to build an organic audience
If a viewer is less likely to subscribe to you because you have a small following, then it stands to reason that they are more likely to engage with you because you have a large following, right?
It's called the Bandwagon Effect, which basically means that people will make certain assumptions based on the actions of those around them.
If you start legitimately buying subscribers and inflating your view count, your channel will seem to be likable and influential. Potential followers will use that as social proof in their decision to watch or subscribe to your videos.
What started as paid viewership can soon lead to a following of "real" organic subscribers. And the more subscribers you earn, the more reliably you can achieve high view counts for your videos.
It helps you target the right audience
There are 300 hours of video uploaded to YouTube every minute, and it's safe to say that they cover a lot of different topics!
When you post a YouTube video, you probably have a certain audience in mind — but how do you reach them?
Using sponsored ads to buy YouTube subscribers can help promote your video to the people most likely to be interested in it.
When you buy YouTube subscribers through Google or promote your videos through Facebook, you will be able to run highly targeted campaigns. You can target your viewers by their location, their demographic criteria (gender or age, for instance) or by the topics they're interested in to make sure that your ads reach the right audience and get them watching your videos.
Over time, your organic audience will grow larger and start talking about or even sharing your videos with others. This is a crucial networking strategy that allows you to start building an authentic followership of people who are much more tuned in and engaged with your content.
It improves your ranking
YouTube takes view counts into consideration when ranking videos for specific keywords. By buying views, you could gain higher rankings and improve the credibility of your videos.
Improving your ranking on YouTube is incredibly important. Think about it — when was the last time you clicked through to the second page of YouTube's search results?
Ranking higher gives you more exposure and puts your video in front of as many eyeballs as possible. This greater visibility can help to garner new organic subscribers. Sprinkle in a few paid subscribers, and you've got yourself a recipe to becoming the proud owner of an active and thriving YouTube channel!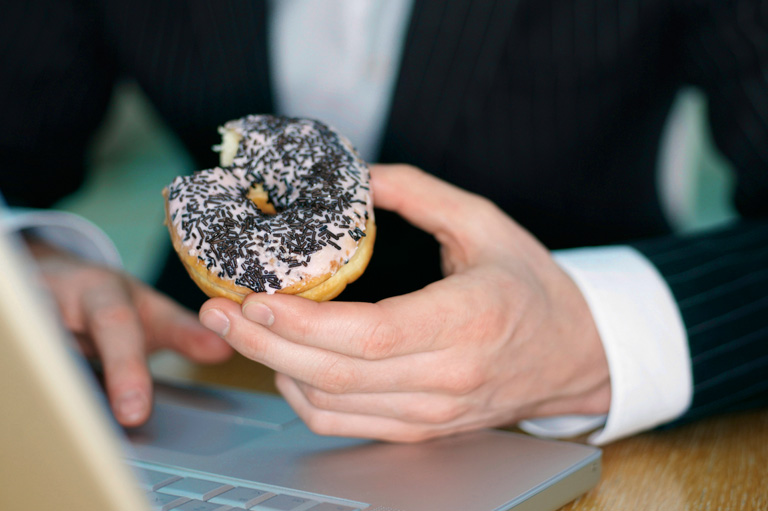 Conclusion
Buying YouTube subscribers and views can be a great way to build your business and exponentially grow your channel. We do a lot of advertising for different clients here at Viewership.com, and we've found that targeted advertising will get you people who want to watch your video, and your overall watch time will reflect this.
But before you try to cheat the system, remember who you're up against.
Google, YouTube, Facebook, the big guys… They're smarter than you. They're smarter than me. And they will come at you with the wrath of God if you buy YouTube subscribers and views with underhanded techniques and illegitimate advertisers.
Never forget that you have a responsibility to your audience. Keep producing great videos that offer real value to your viewers and make them want to come back for more.
Buying your viewership can definitely be a worthwhile marketing tactic. But nothing beats the feeling of gaining a follower because they really love what you do.
Have you ever tried to pay for your YouTube subscribers, and how did you go about doing it? If you've got your own tips for generating YouTube views, tell me about it in the comments below.