Five years ago, Instagram revamped their app by launching a brand new video sharing feature. Now they're bringing brands and audiences closer than ever with the introduction of their new Instagram TV app called "IGTV".
Instagram was once the underrated and undervalued newcomer of the social media world. In fact, when Facebook CEO Mark Zuckerberg purchased the app for $1 billion back in 2012, people thought he was crazy. Instagram had just 30 million users, thirteen employees, and zero revenue.
But that acquisition was one of the smartest things Zuckerberg ever did. Today, Instagram has over one billion users, and is estimated to be worth over $100 billion. That's a 100-fold return for Facebook's investment! Very impressive, Mr. Zuckerberg.
Now, with the launch of IGTV, Instagram stands to become even more valuable for individuals and businesses alike. In this article, I'm going to explain what Instagram TV is, what features IGTV has to offer, and how you can use the app to grow your brand online.
Instagram TV: What It Is & Why It's Going To Change Social Media Forever
Many businesses out there are already using Instagram to showcase their brand and connect with their audience. But the photo- and video-sharing app does have its limitations. Maybe you've been wanting to share videos that are longer than one minute on Instagram. Or perhaps you've been thinking about creating a video series, but weren't sure if Instagram was the right network to use.
If so, Instagram TV could be exactly what you've been waiting for!
What is Instagram TV?
People are highly visual creatures. Instagram grew into popularity by enabling users to edit and share photos with their family and friends. But people want more than still images — they want videos. A study from Cisco suggests that within three years, over three-fourths (78 percent) of the world's mobile data traffic will be video.
Instagram TV, or IGTV, is an intuitive move by Instagram to evolve with the times and improve video functionality for its users.
IGTV is a new platform for watching long-form, vertical videos from your favorite Instagram creators. IGTV exists as a stand-alone app, but you can also access its content within the Instagram app. That means Instagram TV is already supported by a billion-strong community of interested viewers.
How does IGTV differ from Instagram? There are a few notable differences. First, IGTV has been designed for how you use your smartphone; all videos are presented full screen and vertical. You can also say goodbye to that one-minute limitation on your videos! Instagram TV videos can be as long as 10 minutes — or even an hour long for verified accounts.
Starting up the IGTV app is just like turning on your television; content starts playing the moment IGTV is opened. Also like TV (and YouTube), IGTV has channels. When a user follows a creator on Instagram, they will also be able to access their IGTV channel to stream long-form content. Once you're in the Instagram TV app, simply swipe up to change the channel. You can also switch between "For You", "Following" and "Popular" options to personalize your IGTV viewing experience.
So, in summary…
Instagram TV is:
Optimized for mobile

— With full-screen, vertical videos, IGTV is built to match how you actually use your phone.

Integrated with Instagram

— Users can instantly gain access to the creators they already love and follow on Instagram.

Intuitive and user-friendly

— Videos start playing as soon as you open IGTV. Browsing for content is easier than ever!

Designed for deeper storytelling

— Create longer videos or a full video series to better express your brand to your viewership.

Fully accessible

— Anyone can be a creator on Instagram TV. Upload videos in the app or online, and start connecting with your audience.
Are you considering using IGTV to promote your business? Here are five reasons why Instagram TV is going to be an absolute game changer in the world of social media marketing.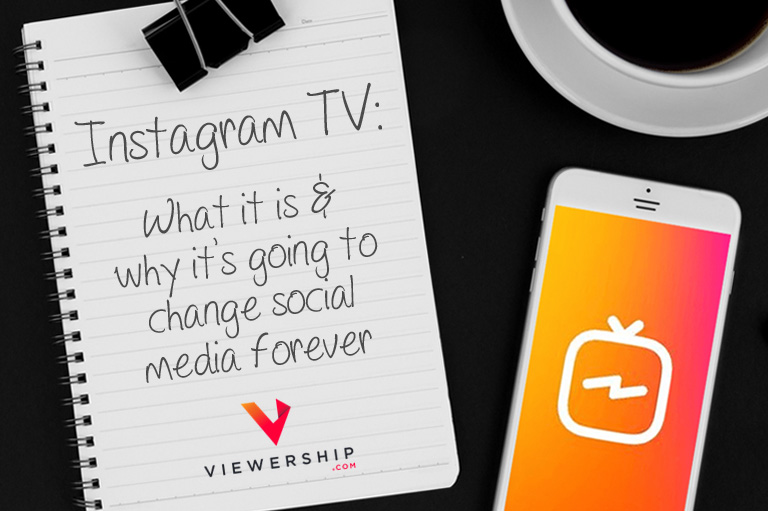 1. IGTV combines the capabilities of Snapchat and YouTube
Instagram connects its users with people and brands in a way that is unique from its social media competitors. IGTV seems set to be the next bold move that will bring people closer together — and potentially outshine the functionality of other networking apps.
Previously, YouTube has been the only available platform where users could consume long-form video content or video series. IGTV will offer brands and influencers the opportunity to convert their YouTube subscriber base into Instagram followers. Plus, IGTV's browsing functions mean users can easily bypass a cluttered newsfeed to find the videos they want to watch.
With longer videos and channels, Instagram TV could be a notable competitor for YouTube. Meanwhile, IGTV seems to also bear some resemblance to the multimedia messaging app Snapchat. One example would be the apps' content discovery system. Snapchat offers a Discover feed where popular content and videos from friends, media partners, and public figures play in a continuous loop. This is remarkably similar to the format being adopted by Instagram TV; users can access channels and different categories of content with a swipe of their finger.
Borrowing capabilities from Snapchat could prove to be a major strength for IGTV. Snapchat allows creators to communicate with their audience directly. The caliber of content is, arguably, not be as high as what YouTube can produce, but research suggests that a more casual style of content marketing may appeal to your audience. A BCG study found that many viewers, and young audiences in particular, are spending more time with amateur content creators and less time with professionals.
Combining the accessibility of Snapchat with the functionality of YouTube makes IGTV a potent force for the future. Only time will tell if it can supplant either or both of the popular platforms.
2. Search functionality is a focal part of IGTV
YouTube is one of the world's biggest search engines — second only to Google itself. Facebook has always wanted to get in on this search engine action. With the introduction of IGTV, Facebook may be able to break new ground and change how we access information online.
Instagram TV makes searching more visual and engaging. When you first open the IGTV app, you can search for your favorite channel, browse popular content, or scroll through videos from the creators you follow. Its search algorithm prioritizes videos from friends or influencers you have previously shown interest in. If you like, comment, or frequently search for a channel, Instagram takes that as a signal that you want to see more of that user's content.
As a user, search functionality plays an important role on Instagram TV. But what about as a creator? Just like optimizing your YouTube content, your IGTV videos should have a good title and description. Unlike Instagram, on IGTV you can add clickable links to your video descriptions. This is an effective way to improve conversions and traffic. Funnel your Instagram followers to your website, blog post, product page, and so on.
One drawback is that, at this point, users can only search for channels on Instagram TV, not for keywords or hashtags. However, if IGTV can enhance their optimization and categorize their videos in the coming months, this app could potentially become a serious competitor for YouTube's search capabilities. In the meantime, write relevant, keyword-rich descriptions for each of your IGTV videos. This will ensure your content is more accessible when IGTV's search functionality changes.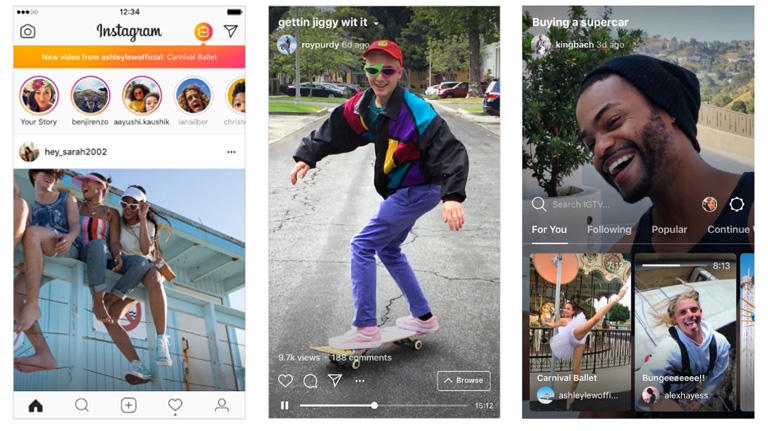 How to write titles and descriptions on IGTV:
You can add titles and descriptions to your videos on your phone or computer. However, if you wish to

edit existing video information

, you will need to do so from a web browser.

IGTV video titles can be up to 75 characters long.

Write a title that succinctly tells the viewer what the video is about.

IGTV video descriptions can be up to 2200 characters long.

The video description is a great place to share your thoughts and insights about the video. You could write a mini blog post that uses your primary keywords, or you could tell a story that connects with your followers.

Don't forget to include clickable links in your descriptions to send people to your website, social media channels, products and services, podcast, and so on.
3. IGTV is designed for mobile
Here are the facts about online video consumption. According to Cisco, online video will account for 80 percent of all consumer internet traffic by 2019. Over 55 percent of people watch videos online every single day. And more than half of all video viewing is now happening on mobile devices.
Instagram TV is a direct response to these incredible mobile marketing trends.
IGTV is designed specifically for your smartphone. The app has been optimized to work with the devices that many of us already use to take photos and shoot videos. All IGTV videos are full-screen and vertical. Like Instagram, IGTV encourages free expression in the form of less-than-perfect videos. There is no pressure to produce "professional" videos with a camera; instead, IGTV prompts you to record and upload videos with your phone in a single, seamless process.
The vertical format is ideal for capturing spontaneous, unpolished, personal video content on your smartphone. Many users became familiar with the concept of vertical video through Instagram Stories, and are now ready to jump into Instagram TV.
Additionally, vertical video creates a better mobile experience for viewers. Your audience won't have to rotate their phone or watch a minimized version, as they might on YouTube. Content is ready to be accessed in the palms of their hands.
How to create and edit vertical videos for IGTV:
Most smartphones have a screen aspect ratio (the ratio of width to height) of 9:16. This is perfect for IGTV; simply hold your phone vertically and hit record!

Do you already have a horizontal video that you want to put on Instagram TV? You can use video editing software like

Adobe Premiere Pro

,

OpenShot

or

iMovie

to edit the aspect ratio. This will require cropping the sides of the video, so make sure your subject is centered for the duration of the video.

IGTV is a relatively new platform. Now is the perfect time to take some risks and experiment with your content. Make use of the vertical format and play with different framing and spacing techniques.

Remember that your videos can be up to 10 minutes long. If you have a verified account, they can even be as long as an hour (but videos over 10 minutes will need to be uploaded from a computer).

Keep a

consistent brand voice

across your videos. This is true for all forms of content marketing. Just because you're trying a new app with a new video format doesn't mean you should lose track of what type of content your audience is expecting from you.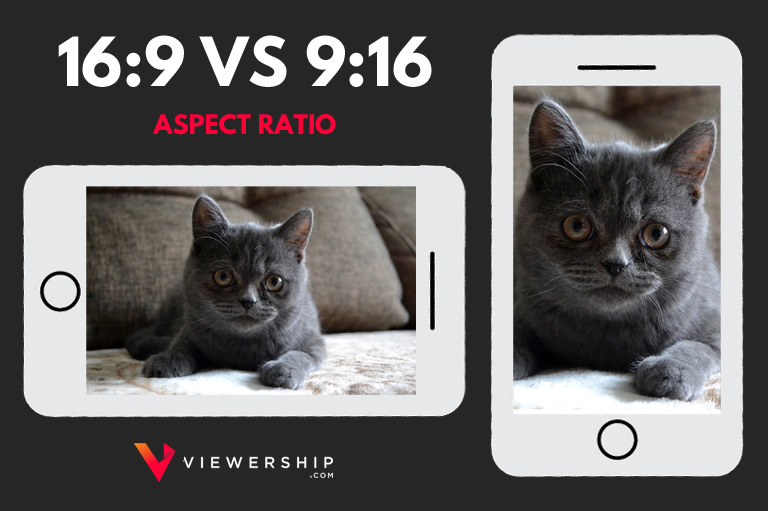 4. IGTV videos aren't limited to one minute
As previously mentioned, IGTV offers a huge advantage to brands and influencers with its increased video length. Unlike Instagram, videos on IGTV can be longer than a minute. For most users, videos can be anywhere between 15 seconds and 10 minutes longer. For larger and verified channels, this timeframe increases to a massive one-hour limit.
Long-form video content is the perfect opportunity to flesh out a video series, sell your products, and engage in deeper storytelling. Previously, your potential customers could only obtain this sort of content on YouTube. Now you can start to build stronger connections with your viewership on the platforms where they are most active and interested.
And the good news is that Instagram may soon allow all users to upload videos of unlimited length. Stay tuned!
5. If a user follows you on Instagram, they will be also see your IGTV content
Starting an account on YouTube or any new platform can be daunting. Building an audience from scratch is no easy task, and neither is developing a decent content base. Thankfully, Instagram TV makes marketing easier.
For the 8 million businesses already on Instagram, using IGTV is simple. The app leverages the existing global community and connects them with your brand. When your followers open IGTV, they will instantly find your original content. That means you can directly communicate with your already engaged audience.
Plus, thanks to IGTV's easy discoverability through channels, new people will also be able to discover your brand online.
How to create your IGTV channel
Are you convinced that Instagram TV is the perfect next step for your social media marketing? Then it's time to create an IGTV account. This is a simple process. Follow these steps so you can start sharing your videos with the world:
Download the IGTV app from the

App Store

or

Google Play

. Alternatively, tap the IGTV logo at the top of the screen in the Instagram app.

If you are already logged into your Instagram account, IGTV will automatically connect with your profile. Otherwise, sign up for the IGTV app.

Tap on the

Settings

gear icon on the right side of the screen.

Tap

Create channel

.
That's it! IGTV will take you through a brief introduction to remind you of its features. Tap through to create your channel, and you'll be able to start uploading videos immediately.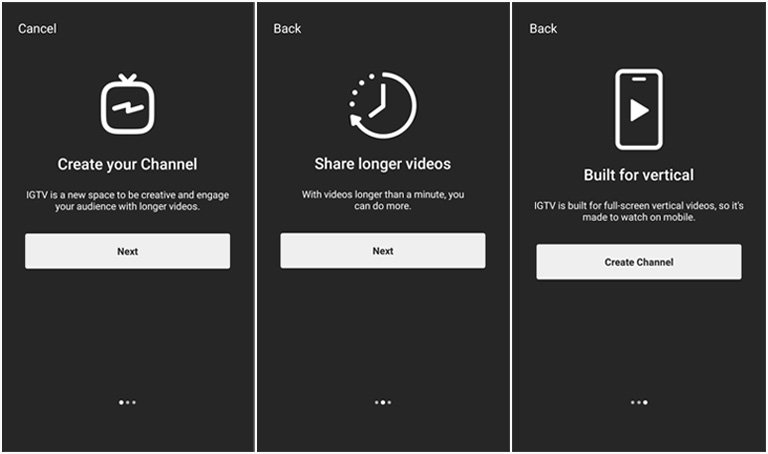 Everything else you need to know about IGTV
Still got some queries about how Instagram TV works? Here's a final rundown of some frequently asked questions.
How long can an IGTV video be?
Videos on Instagram TV must be between 15 seconds and 10 minutes long. Larger and verified accounts can upload hour-long videos (but they must be uploaded from a computer).
What are the video upload requirements?
Videos must be in MP4 file format.

Videos should be vertical (not landscape).

Aspect ratio is 9:16.

Maximum file size for videos up to 10 minutes is 650MB.

Maximum file size for videos up to 60 minutes is 3.6GB.

Minimum frame rate is 30 FPS (frames per second).

Minimum resolution is 720 pixels.
Can you advertise on IGTV?
There is no way to monetize your videos on IGTV — yet. However, it is likely that Instagram will introduce in-video ads and other advertising options for IGTV in the future.
Where can you watch IGTV?
You can download the IGTV app, or watch IGTV videos through Instagram.
What type of content can I create?
Like Instagram, IGTV is protected by their Community Guidelines. Be sure to familiarize yourself with these guidelines. Only share videos that you created or have the rights to, ensure content is appropriate for a diverse audience, and follow the law.
How do I view insights for my IGTV videos?
Don't forget to check your audience insights after you upload a video. You can see information including likes, comments, view count, retention rate, and approximate percentage of video watched.
To view insights, open the video on IGTV. Tap the gear icon (on iPhone) or the vertical ellipsis (on Android) at the bottom of the video. Then tap View insights.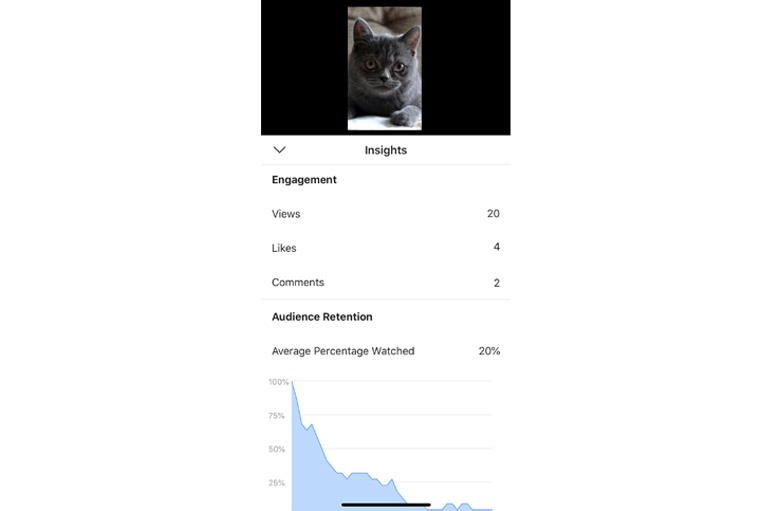 Conclusion
It may be early days, but Instagram TV looks set to become a promising and prosperous new platform for brands, influencers and individuals alike. Get in early and experiment while the app is still young! Whether you're interested in starting a new video series, or you simply want to repurpose your existing content for a different audience, IGTV is the place to do it.
Instagram TV is sure to shake things up for video content and mobile marketing on social media. Have you been wanting to branch out from YouTube? Do you find the video time limits on Instagram are restricting your creativity? Do you want to appeal to a global mobile audience? If so, IGTV could be the exciting new feature you've been waiting for!
Are you already using IGTV? What has been your experience with it — and do you think it's going to change the world of social media? What refinements would like to see from the app in the future? Let me hear your thoughts in the comments below.