I get it. You're a busy person. You want to improve your marketing and grow your business, but you've already got a lot on your plate. Who has the time to create great content consistently? Thankfully, there are many ways that you can start repurposing content to quickly and easily amplify your marketing efforts.
Repurposing content means taking something that you've already created for one purpose, and reusing it in a new way. It's like taking an old boot and turning it into a new flower pot. Last year's blog posts become tomorrow's eBook; yesterday's YouTube video captures further attention as a podcast. The possibilities are endless!
Benefits of repurposing content
Knowing how to recycle your YouTube videos, blog posts, and other forms of existing content has many advantages for your business. By repurposing content, you can breathe new life into your marketing strategy. Some of the benefits of repurposing content include:
Saves you time
As a business owner, I know how tough it can be to find the time to create amazing content. Repurposing content basically means stretching your material a little bit further to save you time, money and effort. When you recycle your existing content, you stand to earn more output from the same amount of input. Rather than writing a blog post from scratch, you can develop one from your video transcripts. Any images you make for that blog post could be used as Instagram pics. Positive comments received through Instagram might be perfect testimonials to share on Twitter, and so on. Save time on content creation and focus on other aspects of your business.
Enables you to reach new audiences
Some of your followers will prefer visual communications, like videos and infographics. Others will opt for blog posts and written content. By reformatting your content for a variety of channels, you can extend your reach to new and different members of your target audience.
Diversifies your content
Diversifying your content can help to keep people interested in your business and what you have to say. Repurposing content across a variety of different mediums and forms is a useful marketing tactic. You can convey the same message with a different voice using different marketing channels — and more effectively appeal to your diverse audience. The more ways you can share your expertise, the stronger your brand will become.
Improves your online presence
Repurposing content means establishing a strong online presence for your business. This is important for several reasons. First, a prominent presence will help raise your brand awareness, which is crucial for building your viewership and attracting more customers.
Additionally, repurposing content can improve your search engine optimization (SEO). Google loves websites with plenty of good quality pages. Plus, getting your useful videos, blog posts, infographics and other content out there will increase the likelihood of people sharing your stuff. That creates backlinks for your website — another valuable SEO factor.
Makes the most of your successful content marketing
You invest a lot of time and effort into creating brilliant content for your business marketing. You want as many people to see it as possible! Try repurposing content that performed well the first time around. It may be equally successful in a new format, while also reaching more people. Viewers might have missed your epic YouTube video, but turning your video into a blog post could help to recapture their attention.
Provides new opportunities for less successful content
What about when your content doesn't get the results you were hoping for? This doesn't necessarily mean the material is poor quality. Try reformatting your less successful content to give it a new lease on life. You might find that your individual blog posts from the past year aren't attracting a lot of traffic — but perhaps compiling those articles into an eBook will start getting you those sought-after conversions.
The goal of repurposing content is to make your life easier. But how do you repurpose your content to maximize your marketing efforts?
I've got 21 easy ways for how you can repurpose your content and exponentially grow your business. Let's get started!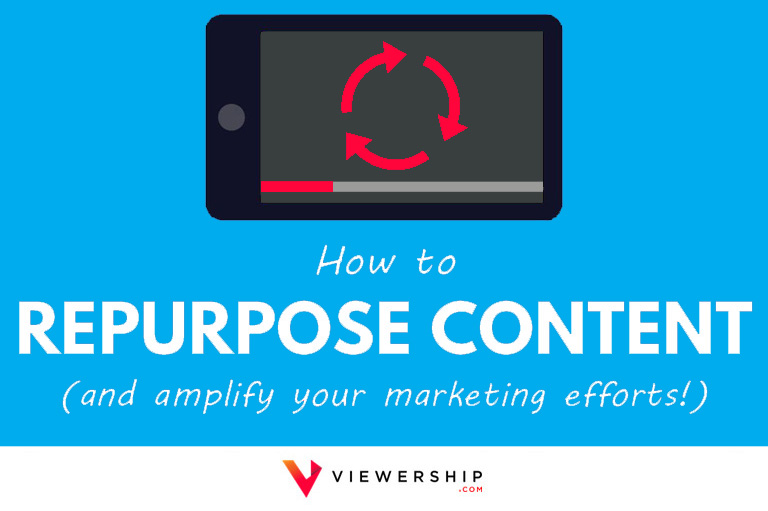 21 expert ways of repurposing content: how to turn old content into new marketing possibilities
1 – Write articles based on your video transcripts
Give your YouTube videos a rehaul by turning them into written blog posts. One of the easiest places to start is with the video transcript. Try using a website like Rev to transcribe your videos into text. This transcription will be incredibly useful for optimizing your video on YouTube. But a transcript can also be repurposed as the foundation of a written blog post.
A video and a blog post can communicate in very different ways. This means that each can appeal to different demographics of your audience. Extrapolate the main points from your video transcript and discuss them in more depth. In a blog post, you may be able to provide further details, statistics, facts, and images that weren't suitable for a video format.
Not a confident writer? That's ok — you can always hire freelance blog writers through websites like ProBlogger.
2 – Compile your knowledge into an eBook
Do you have a substantial archive of existing blog posts and articles? You might have enough content to publish your own eBook. Repurposing content into a book or eBook has benefits for both your business and your customers. Readers will enjoy the accessibility and functionality of an eBook. Plus, you can create a unique brand product that shares your expertise with a wider audience.
Alternatively, you could offer your eBook as an incentive for followers who sign up for an email list, make a purchase, or otherwise engage with your business.
3 – Create an eBook from your collaborations with others
Collaborating with or interviewing other influencers in your industry is a useful strategy for your content marketing. Interviews are easy to conduct — you could obtain great content from something as simple as an email with one or two questions sent to some industry experts.
Consider reformatting those interviews to create a collaborative eBook filled with expert advice. You'll be compiling old content into a desirable new format — repurposing content at its finest!
4 – Share your insights through Twitter
Did you learn an interesting fact while researching your last YouTube video? Want to share a piece of advice about running a business? Networks like Facebook and Twitter are the ideal place to post quick facts, statistics, and images obtained from your existing content. Using Twitter is all about micro-blogging; you want to make a big impact with a small number of words. Try repurposing content into tweetable elements to improve the shareability of your brand.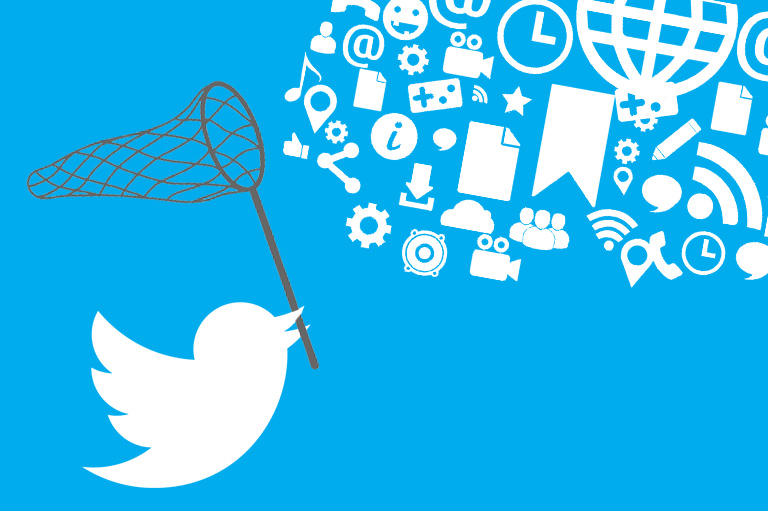 5 – Share your images through Pinterest
Have you captured some custom shots for your website? Created great pictures for a blog post? Taken photographs of your products? Images like these could be repurposed for use on Pinterest. Pins can drive referral traffic to your website or blog post, which means only good things for your business!
6 – Create mini-videos for Instagram
Of course, you could also be repurposing content on Instagram. This hugely popular social platform is ideal not only for images, but also for brief videos. Take a clip from your YouTube video (no longer than a minute) or create a customized mini-version of the video. Upload it to Instagram or Facebook and start encouraging more clicks to the full video.
Quick tip: Instagram doesn't let you include clickable links in your caption. Instead, advise your followers to click the link in your Instagram bio link. Don't forget to change it to the relevant blog post or YouTube video each time.
7 – Design an infographic
Did you know that infographics are liked and shared on social media three times more than other types of content? Try repurposing content from your videos, articles and website into a well-crafted infographic. It could be a visual how-to guide, a summary of your industry-relevant data, or anything else you think your audience would be interested in.
You can hire a designer to make professional infographics for your business. But why not try making one yourself? Free content tools like Canva or Infogram make it easy to create eye-catching, easily digestible infographics.
8 – Write guest posts for other blogs
Remember what I said about collaborating with others? Guest blogging is a prominent part of that. If you have some knowledge or expertise to share in your niche, try reaching out to other industry experts with a guest blogging proposal. You can cross-promote your brands and get noticed by a new demographic of viewers. You may even be able to repurpose a collection of your existing articles to quickly craft a new post for the guest blog.
9 – Promote your content through multiple networks
You've gone through the effort of making great content. Whether it's a YouTube video, a blog post, a podcast, an image, or anything else — you want it to get noticed! Put together a promo for your content and sell it to multiple audiences by repurposing it across a variety of different networks. It doesn't matter whether it's Facebook, LinkedIn, email marketing, or other platforms. Learn where your customers are, and appeal to them through the right avenues.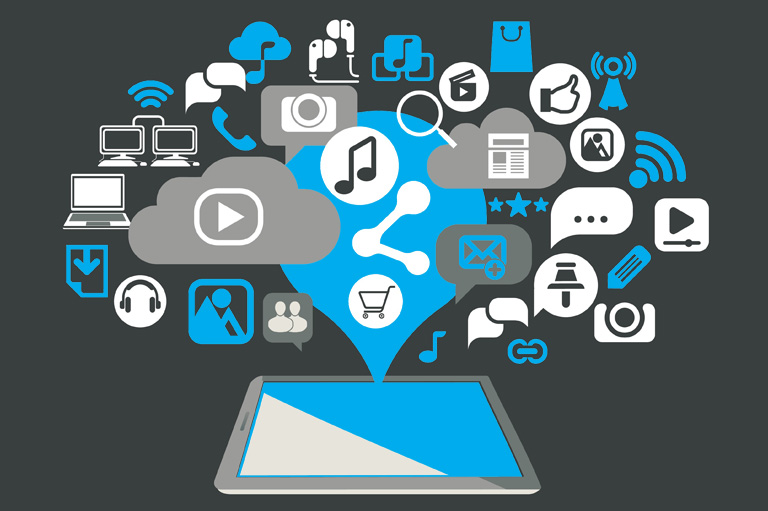 10 – Publish an FAQ page
Have your subscribers been asking you questions in the comment section on YouTube? Do you receive similar queries through your social media? Have you ever made a Q&A video to respond to your audience?
You could try repurposing content like this into an FAQ page for your website. An effective FAQ page can help to improve the SEO of your site, keep customers satisfied, and share the expertise of your brand.
11 – Write blog posts in response to customer queries
Similarly, the questions being posed by your audience can be excellent topic ideas for your blog posts. Have you ever written a long-form response in the comments, or supplied answers on websites like Quora? This content could form the foundation of your next blog post! Plus, creating content in direct response to the needs of your audience is an effective way to build an engaged community of followers.
12 – Publish customer testimonials, product reviews and photos
Have you received testimonials, business reviews, photos or videos from your customers? You could share this content on your website, blog or social media as an easy and authentic form of marketing. Repurposing content like this is likely to improve the trust and credibility of your brand. Users can learn from their peers to discover the inherent value of your business.
13 – Use internal data to write case studies
Similarly, you could compile customer feedback with internal data to create case studies. These could be about your products, services, or business in general. Repurposing content in this way is all about sharing your incredible success stories. Be sure to include good customer evidence to earn the reader's attention and interest.
14 – Send a regular email newsletter
Email marketing is one of the best ways to directly and personally communicate with your audience. Using a marketing platform like MailChimp, you can easily transform your content into an email newsletter. Send out an email blast whenever you upload a new video. Schedule a monthly email with snippets and links for your recently published blog posts. Show off any images you've created or photos you've taken. Good content deserves to be repurposed, so compile it into a regular email series and start reaching more of your followers with your most valuable stuff.
15 – Turn your content into podcasts
Podcasts are a popular medium of communication for followers on the go. People enjoy the flexibility of being able to listen to content while driving, jogging, doing chores or moving about. Take advantage of this by repurposing content as convenient podcasts.
Podcasts heighten your brand exposure and give your audience new ways to consume your content. In some cases, it may be as easy as stripping the audio from your video and turning it into a podcast. Other times, you may wish to narrate your podcast audio separately. This job will be made easier by having your video transcript on hand. Remember that good audio quality is a must for podcasts. If you prefer, you could even hire professional voice talent to read your transcript or blog post out loud. (Try searching for freelancers on sites like Fiverr.)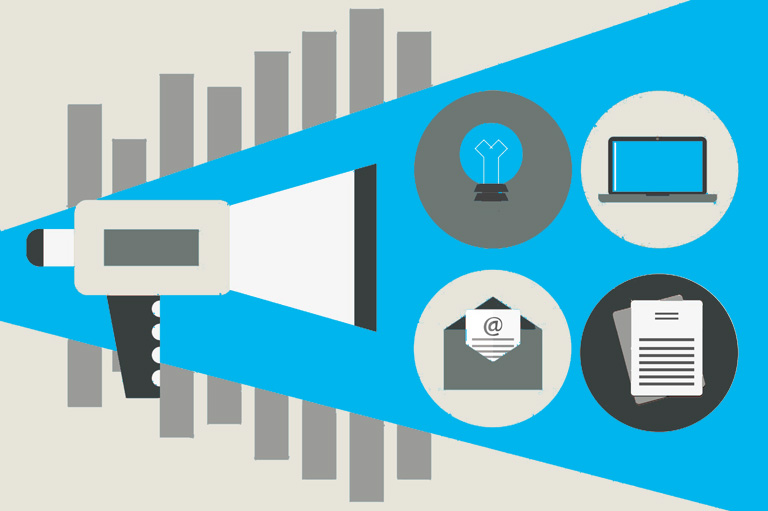 16 – Compile podcasts into an audiobook
Just as you could create an eBook from a collection of blog posts, you can combine a series of podcasts into an audiobook. Compile your expert advice into a single product to appeal to the auditory learners in your audience. This is a great way to generate more leads and brand awareness.
And again, audiobooks or eBooks could become perfect product incentives to encourage followers to sign up for a newsletter, online course or so on.
17 – Translate video content with multilingual subtitles
Appeal to a wider demographic of viewers by providing multilingual subtitles for your YouTube videos. You can hire freelance translators on websites like Upwork. Alternatively, turn on community contributions so your audience can submit translations to help you reach a global audience. After, reshare your video content to boost views, rankings, and audience retention.
18 – Create blooper reels or behind-the-scenes videos
Of course you try to appear suave and professional when you create videos for your business. But sometimes things go wrong. Don't immediately discard that "failed" footage. Why not repurpose it into a short blooper video? This can be a fun way to humanize your brand and engage with your followers.
Similarly, you could produce a behind-the-scenes clip to give customers an insider's look into how your business works. There are several types of BTS content that are highly effective for audience engagement.
19 – Divide long articles into a series of smaller blog posts
How long should your blog posts be? It's a tricky question to answer. Some audiences prefer short articles that can be consumed quickly. Meanwhile, there is some good evidence to suggest that long-form blog posts of 2000 words or more are the better choice for SEO and conversions.
Try to keep everyone happy; if you research and produce a blog post that is several thousand words long, don't feel like you need to edit it down. Instead, divide your content into several smaller posts. A series of two, three or more parts can seem less intimidating than a single massive article, and will instantly provide you with more substance for your upload schedule.
20 – Refresh old blog posts with updated information
Make old blog posts new again by adding updated information or newfound advice. Repurposing content in this way is all about bringing your articles back into relevance. Maybe you've done further research about your subject matter. Or maybe some new technology or tactics have altered the usefulness of your previous advice. Whatever the case may be, keep an eye out for opportunities to keep your blog relevant for a modern audience.
Repurpose your old blog posts by writing an update and republishing the post to resonate with your readers. Alternatively, you could write a separate follow-up blog post that extends, challenges, or updates the content from an older article. This is another useful way to expand your content base.
21 – Turn your written content into videos
Finally, we come full circle. Just as you can turn your video content into blog posts, you may be able to reformat an existing article into a compelling script for your next YouTube video.
If you want to ensure as many people as possible are consuming your content, repurposing it into a video is probably your best bet. In fact, studies have shown that four times as many consumers would prefer to watch a video about a product than to read about it. Are you struggling to come up with topic ideas for your video? Look at your best-performing blog posts. The content in them could be the perfect springboard for your next video script!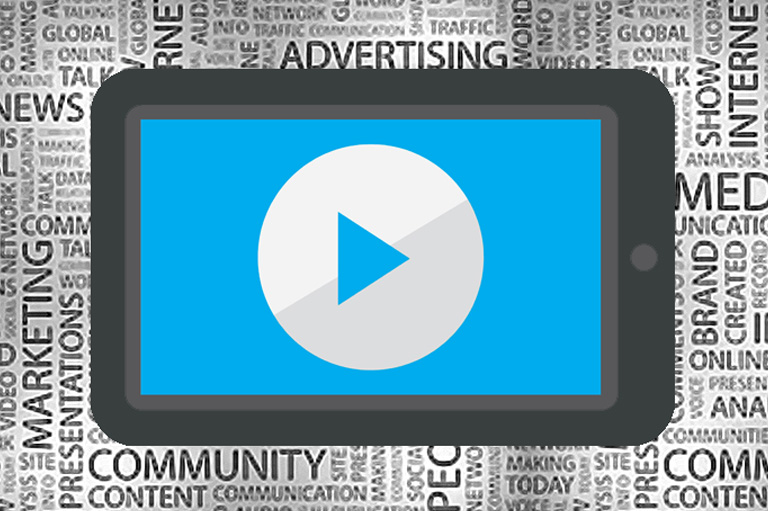 Conclusion
Repurposing content is a fantastic way to promote your brand and generate income for your business — all while saving you time and money. There are heaps of ways that you can reformat and recycle your content to get more value out of your marketing efforts. Keep the above tips in mind. You'll soon be producing valuable content variations with minimal fuss.
Do you have your own ways of repurposing content? Share your thoughts in the comments below!
Meanwhile, are you interested in learning more about creating great video content and becoming a pro on YouTube? Check out my free webinar to hear even more expert business tips.