YouTube marketing is the key to succeeding in 2020 and beyond.
Videos are everywhere — on your TV, on your Facebook newsfeed, embedded into websites and blog posts.
This isn't an accident.
Brands around the world are starting to enhance their marketing efforts with videos, and no business can afford to be left behind.
Perhaps you're already using social platforms like Facebook, Twitter and Instagram to promote your business. But YouTube marketing requires a different approach.
Arguably, YouTube is more about content marketing than it is about social media marketing. Facebook and other social networks are characterized by a give-and-take system of content. These platforms are great for stimulating engagement and creating awareness.
Producing YouTube videos, meanwhile, is a bit like writing blog posts. Make no mistake; there is definitely a social aspect on YouTube (and we'll talk more about how to maintain a social presence and build an engaged community further below). But YouTube marketing comes with a supply-and-demand structure.
YouTube is officially the world's second largest search engine. People use YouTube's search function to find specific types of content. So if you want to succeed on YouTube, you need to be able to identify and create the videos your audience is looking for — plus market those videos so they can be found online. That's where we come in!
We've created this guide to help you learn everything you need to know about YouTube marketing, from how to create a YouTube channel to how to optimize your campaigns.
YouTube Marketing: Tips & Strategies to Dominate in 2018
What is YouTube marketing?
YouTube marketing is a digital strategy that takes advantage of your audience's proclivity for video, allowing businesses to promote their content and grow their brand.
Simply put, YouTube marketing is a way to get your business noticed, and show people what you've got!
Let's talk about YouTube. We know it, we love it, we've probably all watched one too many funny cat videos on it. YouTube is an excellent source of entertainment, but it is also an increasingly important tool for business owners and internet marketers.
In fact, almost half of all marketers (48 percent) will be adding YouTube to their marketing strategies this year, according to the State of Inbound Report.
With YouTube marketing, you can increase brand awareness, improve your SEO (search engine optimization), and present your content in a way that is compelling, unique, and shareable for viewers. Still not convinced?
Why invest in YouTube marketing
You might be thinking, "That all sounds great, but my consumers probably aren't on YouTube."
Guess again! YouTube has an enormous and very diverse audience consisting of over one billion active users. Collectively, those users watch one billion hours of video every single day, generating billions of views. That's a massive amount of content reaching viewers!
Video marketing is huge right now. Recent statistics show that video content is an effective form of marketing — and the demand for it is growing rapidly. Did you know that one-third of all online activity is spent watching video? Or that 53 percent of consumers want to see videos over other content types?
Your audience's preference for video is undeniable. And with YouTube marketing, we can not only create the type of content your customers want but use it to get your business ahead of the competition.
But there is a little bit more to YouTube marketing than just uploading your videos and seeing what happens.
If you want to use YouTube and video marketing to grow your business, you're going to have to learn how to:
Optimize your YouTube channel

Produce optimized video content

Utilize good YouTube marketing techniques
Let's grow your business with YouTube marketing!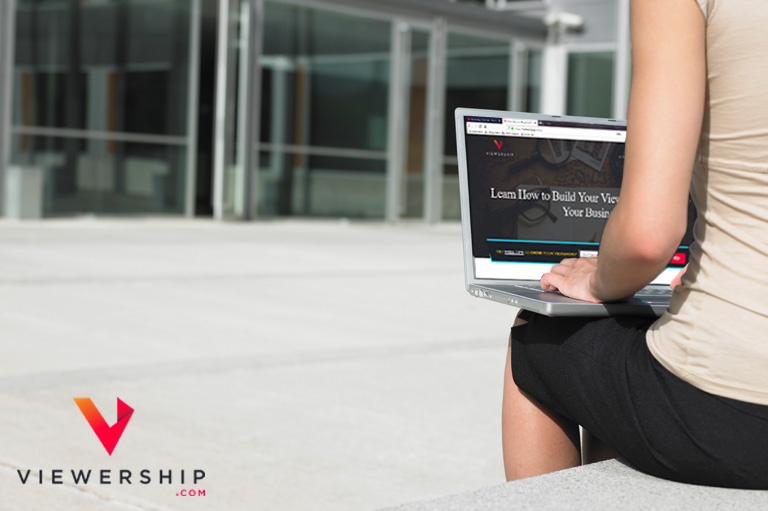 Optimize your YouTube channel
First step: your business needs to have an optimized YouTube channel.
Even if you have already set up a channel, you may find this section of the article useful. Go through the following list and make sure you've ticked all the boxes. This will ensure you've used good SEO tactics throughout your account, giving you strong foundations for your YouTube marketing.
1. Create a Brand Account on YouTube
It is a good idea to set up a YouTube channel that is made specifically for your brand. This may seem like an obvious step when it comes to creating a channel for a company, but even one-person businesses should consider setting up an account that is designated to the brand and not to the individual.
Let's say you make cakes for a living, and you want to promote your business and make some extra money by sharing cake decorating tips on YouTube. Which account name do you think will work better — your name ("Jane Doe"), or a brand name (such as "Cakes By Jane")?
Creating a YouTube channel specifically for your business will improve brand visibility and help people to recognize you as an authority in your industry. Plus, a brand account can allow multiple people to contribute to the channel from their Google Accounts.
Do you have a personal account but need to start a brand account? You can either create a new channel, or move your existing one to a brand account.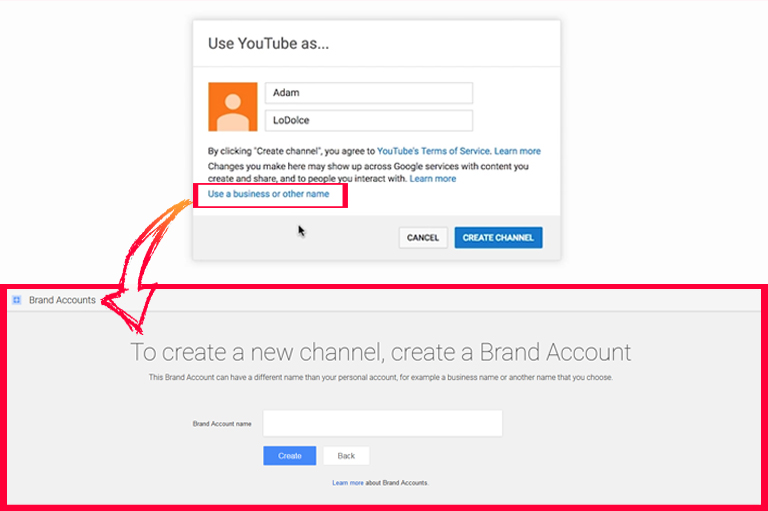 2. Customize channel icon and channel art
The channel icon and cover art will be two of the first things a visitor will notice about your brand on YouTube. It is essential that we personalize both of these things to better reflect your brand and connect with viewers.
The channel icon is the small image that appears on your channel, with your comments and so on. It works similar to a Facebook profile picture. YouTube recommends using an image at 800 x 800 pixels.
For a business account, I suggest you upload either a high-res version of your brand logo, or a professional headshot of yourself. Try to use the same (or similar) images on your other social media accounts for instant brand recognition.
Next, we want to customize your channel artwork.
Choose an image that communicates who you are as a business, while also being visually engaging. YouTube recommends uploading your cover photo at 2560 x 1440 pixels with a maximum file size of 4MB.
Keep in mind that your channel art will appear differently on each device (computer, TV, and mobile). Check that the main components of your cover art (such as logo, taglines, and text) remain visible; YouTube makes this easy with a preview tool when you upload your image.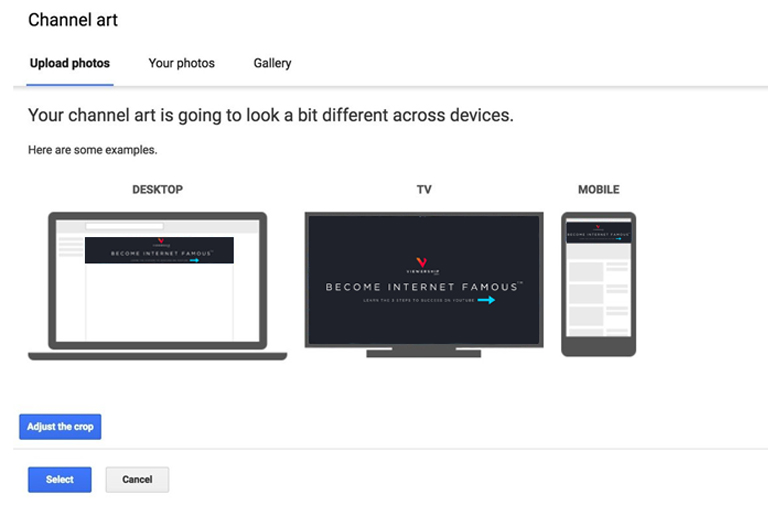 3. Write a channel description
Don't ignore this oft-overlooked step! A well-written channel description can be an amazing selling point for your brand.
Think of the channel description as an autobiography for your business. Tell viewers who you are, what you do, and — most importantly — what value you can bring to them. That's your main goal. Write a channel description that demonstrates to users why they should watch your videos and subscribe to your channel.
Your channel description can include useful information like your email address, your location, or links to your website or social media accounts.
4. Add links
YouTube marketing will not only promote the content on your channel but your brand as a whole. Make it easy for viewers to become long-term followers of your brand by adding direct access to your other social channels.
Any links you add will appear prominently in the bottom right-hand corner of your cover art. You can add up to five custom links, which could take users to your website, social media networks, merchandise providers, and more.
These links are easy to see and highly clickable, so be sure to choose the marketing avenues that are most important for the communication between your business and your audience.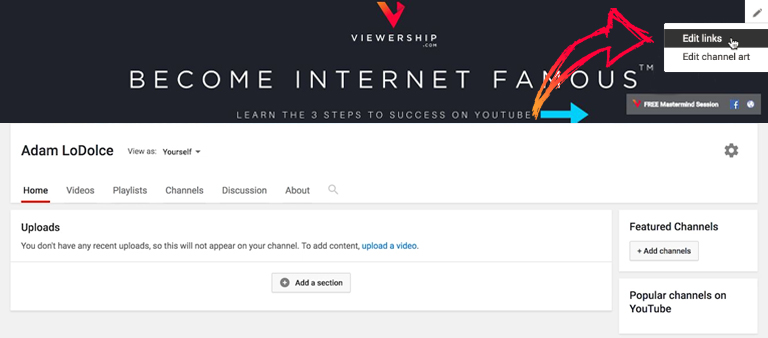 5. Create a channel trailer/featured video
Optimize your channel for "new visitors" or for "returning subscribers" by adding a channel trailer and featured video, respectively.
Channel trailers are autoplay videos that (like a good movie trailer) will hook the viewer in and make them want to see more. Create a channel trailer that is short and sweet. Give viewers a quick insight into your brand, your style, and the types of topics you cover.
Users who have already subscribed, however, will not see your channel trailer. Instead, use a featured video to promote a new video, popular content, or a video that best captures the soul of your brand.
So, have you ticked those five things off your channel to-do list? Excellent! Now it's time to explore the YouTube SEO practices that we need to be using when we upload videos.
Produce optimized video content
We've just optimized the heck out of your YouTube channel. But it doesn't stop there! A crucial part of YouTube marketing is using good SEO practices to optimize your videos and improve your search rankings.
We'll look at this in two parts:
Creating the content

(how do I produce engaging videos that my viewers want to see?)

Uploading the content

(how do I optimize my videos for search?)
Creating the Content
1. Do your research
You want the videos you create to bring value to your audience. This could mean providing entertainment, supplying information, showing a step-by-step tutorial, or anything else that satisfies a need.
Research is a vital part of YouTube marketing. This will help you to produce the types of videos that your audience is interested in, and ultimately improve your view rates. Here are a few different ways to identify effective topics for your content:
Check out your competition
A good way to research topic ideas is by scoping your competition. This isn't about plagiarizing or blindly mimicking another channel's content. After all, how could you ever stand out from the crowd if you never break the mold?
Nevertheless, remaining aware of what your competitors are doing can provide useful groundwork for your own content. Take an inventory of the most popular channels and videos in your industry, and identify ways that you can bring a fresh new take on existing topics.
Use Google Trends
Google Trends is an amazing place to find ideas for video topics (as well as identify tags and keywords we can use when we upload the video). The advantage here is that creating a video based on a trending topic will benefit from the natural flow of search intent that already exists.  
The Google Trends homepage will show a list of the day's top trending topics. Alternatively, you can enter a search term. This will present you with a graph, which shows how often that keyword, subject or phrase has been queried over time, plus a map of the top countries interested in that term.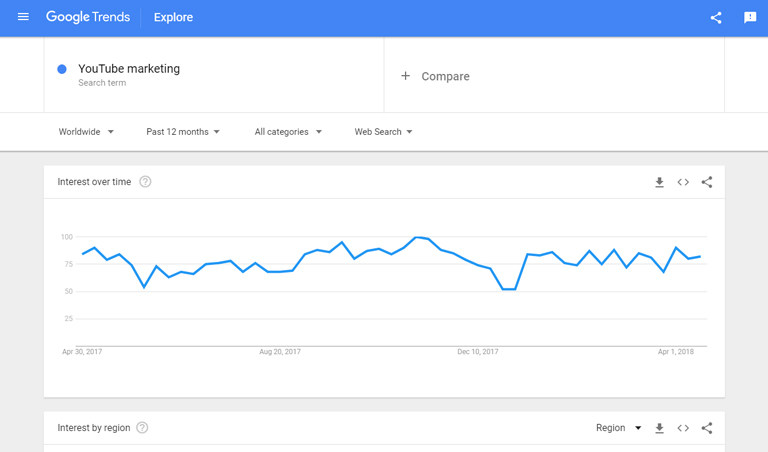 Keyword research
One last tool that will help you is the Google Adwords Keyword Planner. This tool will help you reach the right customers with the right keywords, and give you ideas about what people are typing in when they want to find your videos.
The "Find Keywords" page of AdWords will show variations of any keyword you enter, supplying alternate ideas for your content. To improve your visibility, look for keywords with high search volume (which means people are looking for these topics) and low competition (which means their needs aren't yet being met by your competitors).
You can also see what words people are using to find your channel in the YouTube Analytics Traffic Sources report (Analytics > Traffic Sources > YouTube Search). You could incorporate the most relevant search terms for your video's metadata, or use them as inspiration for your new videos.
For instance, say you are a fitness trainer who provides workout videos. You notice that a prominent traffic source for your channel is people searching for "5-minute workouts". Using this insight, you could now create an entire playlist of different five-minute workout routines. These videos will be highly searchable, allowing you to meet the existing needs of your audience and grow your viewership.
2. Find your point of difference
There are a lot of users on YouTube. How do you make your voice stand out?
My best advice is to stick to your passions.
Some creators become so fixated on the idea of gaining hundreds of subscribers or making money on YouTube that they lose sight of the value that they intended to bring to their audience.
It's okay to want to grow your viewership and earn money with your YouTube channel (who doesn't want that?), but look beyond that.
YouTube success is often achieved by creators who produce passionate content for a niche community. When viewers finally find a channel that caters to their unique interests, they respond with enthusiasm. That means more views, engagement and watch time for you.
Get to know your audience, tap into a niche market, and make the videos you enjoy creating.
3. Diversify your video content
There are many different types of videos. While you don't want to confuse viewers by radically changing your style and format each time, you may find that diversifying your content can help keep subscribers interested in your channel.
Some popular video types include:
Explainer videos & tutorials
Explainer videos are a great way to establish your brand as an authority. Answer customer questions, provide information and create value through the acquisition of knowledge.
Customer testimonials
Reach out to satisfied customers and see if anyone is willing to participate in a short-form interview. Customer testimonials can improve the credibility and brand loyalty of your business.
Product demonstrations
Has your business started selling a new product? Do you want to showcase your range? Use YouTube marketing to demonstrate the benefits of your products. All the better if you can include positive customer reviews!
Vlogs (video blogs)
With videos about gaming, fitness, cooking, or simply daily life, it is safe to say that vlogs are very popular on YouTube. Creating vlogs means going up against a lot of competition, but there is also a lot of potential for creativity with this video type.
YouTube Live
Broadcasting live videos on YouTube allows you to create a direct and unfiltered line of communication with your audience. This is great for Q&A sessions, or for establishing a rapport with viewers. Learn how to start a YouTube live stream here.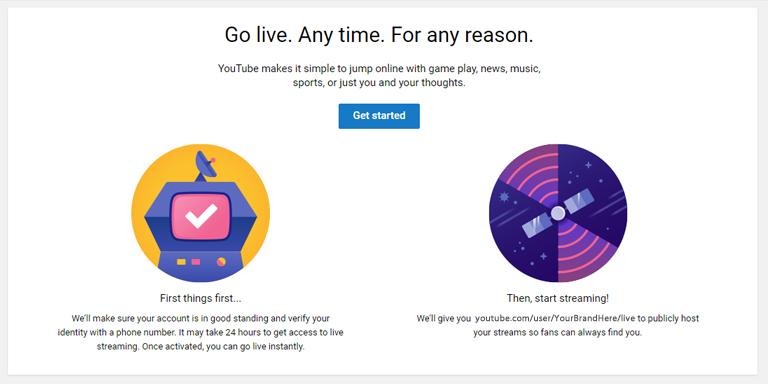 Some video types will be more useful for your business than others. Before filming any video, ask yourself: what do I want to achieve with my YouTube marketing? Identify specific goals (lead generation, sales, brand visibility, etc.) and choose video types that are best suited to accomplish them.
Uploading the Content
1. Use keywords in your title
The next step to becoming a YouTube marketing pro is to optimize your video's metadata. This means giving your viewers (as well as YouTube's search and discovery system) the information they need to be able to find your content.
First up is the title of your video.
The title is the first thing people will read as they scroll through their search results. It could mean the difference between someone clicking your video or the one underneath it. Here are a few quick tips on how to write good video titles:
Make sure your titles are no longer than

60-70 characters

to prevent text being truncated in results pages.

Include important keywords — and where possible, put them at the beginning of your title for extra emphasis.

Spark curiosity with a creative title, but make sure it honestly describes or hints at the video's content. Avoid using inaccurate or

clickbait

titles; these tactics can lead to a higher bounce rate and lower rankings!
Put some thought into the titles of your videos. They are an important piece of metadata that can attract more viewers to your channel and build anticipation for your content.
2. Write a compelling description
Descriptions are a critical source of information for YouTube's search system. Writing keyword-rich video descriptions will help viewers find the content they want to watch. It will also improving the video's discoverability on YouTube.
Keep these tips in mind when writing your video description:
YouTube will show the first two or three lines of your description, and then viewers will need to click "show more". For this reason, you'll want to prioritize the most important information (keywords, CTAs, important links) at the beginning of the description.

Remember

Google Trends

? This tool will come in handy again here. Use it to choose relevant keywords and phrases that have a high level of interest to maximize traffic from search results.

Avoid keyword stuffing. You want the description to read naturally. Too many keywords may make your content appear "

spammy

". Try reading the description out loud to see if you've used coherent sentences.

Some creators like to include a video transcript in the description (either verbatim or as a shortened version). Your video content is likely full of natural keywords, so you may find this strategy useful for striking the right balance.

Include links to your website, social channels, blog posts, or to video-specific time stamps to encourage people to interact with your content, both on and off YouTube.
Whatever you do, don't leave the description field blank. Writing searchable descriptions is crucial for YouTube marketing, as they can significantly boost views and watch time for your channel.
3. Choose the right tags
Say it again: keywords! Write tags to highlight your main keywords and improve the visibility of your video. Think about the phrases people might use if they were searching for videos like yours. Try to include a mix of short keywords and long-tail keywords to broaden the video's reach.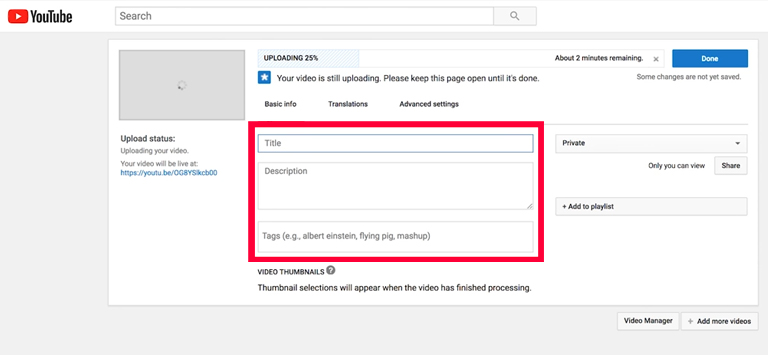 4. Create custom thumbnails
Your video thumbnail is the image people see when scrolling through the search results. When done well, the thumbnail can greatly improve the click-through rate of your video.
When you upload a video, YouTube will provide you with a few auto-generated thumbnail options. You may be able to use one of those, especially when you're just started out. But we highly recommend you upload your own customized thumbnail to stand out on the search engine results page.
According to YouTube, 90 percent of the best performing videos have custom thumbnails. Create a more polished look for your content by using clear imagery and key information. It can be a good idea to include your logo or your headshot to allow for instant recognition of your brand.
Remember that around half of your audience will be viewing your channel on a mobile. Check that your thumbnail is visible on all devices and external sites that embed YouTube videos.
Please note that you will first need to verify your YouTube account to upload custom thumbnail images. Simply visit youtube.com/verify to receive a verification code.
5. Include CTAs
CTAs, or calls-to-action, are images, buttons, or other prompts that elicit action from your viewers. With effective CTAs, you can improve conversion rates by compelling your audience to perform a desired task. These tasks could include subscribing to your YouTube channel, making a purchase, visiting your website and so on.
Here are a few ways to include CTAs and add interactivity to your YouTube marketing:
Deliver a verbal call-to-action at the end of each video you film. Try something like, "Thank you for watching! If you want to learn more about [blank], head to my website or check out my other videos." The goal is to drive engagement and keep viewers informed.

Include

sponsored cards

on your YouTube videos. These small CTA pop-ups can simplify the discovery process for users by providing immediate access to your other relevant videos, or a link to your website, online shop or so on.

Add call-to-action overlays to your videos. These appear as unobtrusive, semi-transparent banners in the lower left corner of the videos. If your goal is to increase traffic to your website, a CTA overlay ad will be extremely helpful.

Use the video description to prompt action from your audience. Try to put the most important CTAs and links at the beginning of the description (so they will be visible before the "Show more" cutoff), then another at the end.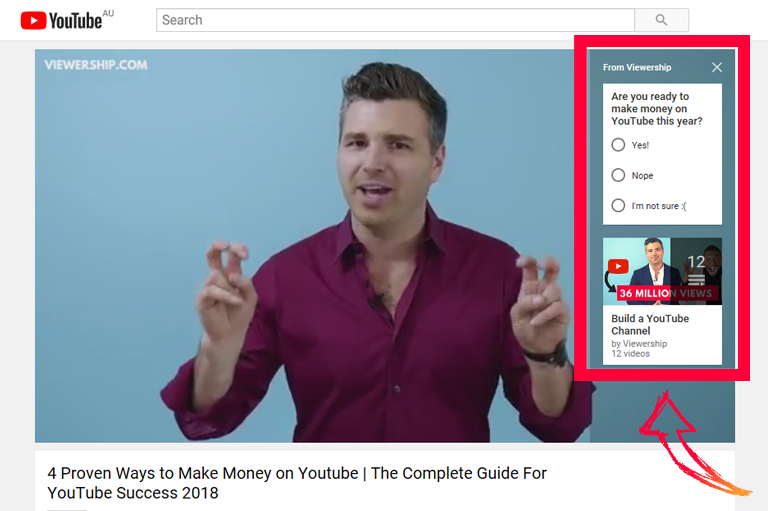 So now you know some of the most important tactics for YouTube marketing — how to optimize your YouTube channel, and how to optimize each individual video. These steps are the foundation of all good YouTube marketing. But there are other strategies you can use to grow your channel, attract subscribers and become a YouTube pro.
YouTube marketing strategies
1. Build an engaged community
Never forget about your audience. They're a fickle bunch. YouTube has a lot of content, and viewers are always one easy click away from skipping to another video.
An important YouTube marketing tip is to engage with your viewers. Give people a reason to subscribe! YouTube rewards channels with high engagement. Try building an engaged community with these simple steps:
Interact

— Respond to comments and answer questions. When you're starting out with a small viewership, you may be able to respond to every comment you receive. As your channel grows, try to remain an active presence by clicking the heart button on prominent viewer comments or responding occasionally.

Ask for feedback — Invite conversations with your viewers to keep them involved with the channel. Encourage video replies by asking for feedback. Find out what they liked about the video and what they want to see more of in the future.
Visit other channels — Make your presence known by watching, liking and commenting on the videos of other YouTube creators. This interactivity can get you noticed by potential subscribers, and help your audience gain a better understanding of who you are.
Optimize the watching experience

— Improve your search presence and connect with your audience by using optimization tactics for your videos. This includes uploading Featured Content for current subscribers or a Channel Trailer for visitors. You could also curate your videos into appropriate

playlists

. This will organize your content and encourage viewers to continue watching.
Engaging with your viewers will provide a sense of community for your YouTube channel and promote long-term growth. Draw people in and convince them you are someone worth following.
2. Create viral video content
You see them on YouTube's trending page, all over your Facebook newsfeed, and sometimes even on television. For viewers, viral videos are a source of entertainment. But for business owners, viral video marketing can improve online visibility, share a message, and grow your brand.
There is no secret formula for creating viral content, but there are some actionable steps you can take to improve the likelihood of your videos getting noticed.
Start with a game plan
Every time you make a video, keep three things in mind: the audience you're targeting, the type of video you're creating, and the brand personality that underlies your marketing.
Always create authentic, valuable content for your viewers. Studies show that 83 percent of consumers who enjoy a video will consider sharing it with friends — and those shares are the first step to growing your viewership and achieving higher ROI.
Create emotional sharpness
The most shared content online is capable of eliciting a strong emotional response. This could be amusement, sadness, anger, motivation, passion, or any other kind of noticeable reaction.
Bringing emotional depth to your videos is the key to YouTube success. Ask yourself, "How do I want my viewers to feel?". Evoking an emotion will help them remember not only the individual video, but also your brand.
Connect the content to the brand
I've just said that viral content can improve brand recognition — but this is only true if you link the video to your brand.
When the goal of your YouTube marketing is to grow your business, you must ensure that viewers know where the video came from. Don't cheapen its value with senseless advertising, but do include a call-to-action and brand imagery so the audience recalls the video as being associated with your channel.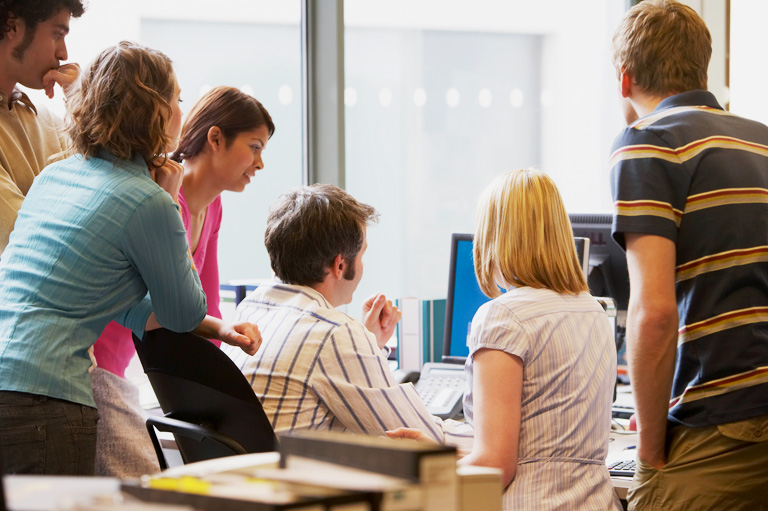 3. Try YouTube Advertising
Promoting your content is half the battle when it comes to YouTube marketing. The strategies above (optimizing your channel and using good SEO tactics) will improve the searchability of your videos, but try to utilize other avenues as well.
Here are some solid strategies to market your YouTube channel and videos:
Social media
Perhaps the easiest way to get your video in front of as many eyeballs as possible is through social media.
Most businesses are already active on various social networks like Facebook, Twitter, LinkedIn, or wherever they can best interact with their customers. Promote your videos on as many external sources as possible to add additional insights to your content and engage with viewers.
Website
Create a direct link between your YouTube channel and your website so customers can easily access all of your content. When you upload a new video, embed it on your site or in a blog post.
Sharing your videos on your website will not only improve your YouTube marketing, but will also drive traffic to your website. Win-win!
Email marketing
Sending out an email blast is another great way to market your YouTube channel. Email-direct marketing is a direct and often more personal style of communication. Encourage email subscribers to check out your latest blog posts and videos, or direct them to playlists that may interest them.
Google AdWords
Google AdWords allows you to market your channel to YouTube viewers with PPC (pay-per-click) ads.
First, link your YouTube channel to an AdWords account. Create an ad, set your budget, and target your audience. Investing in an advertising strategy will help to accelerate your channel's growth and drive more subscribers to your content.
Want to learn more about YouTube advertising? Click here.
4. Cross-promote and collaborate with YouTube stars
Achieving YouTube success can be tricky if you go it alone.
To increase your reach on YouTube, reach out to other companies or similar channels . Ask them to collaborate! Cross-promotions can be a fun and mutually-beneficial way for both channels to gain exposure to a new demographic of viewers.
Identify potential partners whose marketing goals and target audience are similar to your own, then ask if you can create a video or playlist together.
This is a great alternative to investing in ads or other marketing methods, because the results are organic. Establish yourself as a growing brand on YouTube, then collaborate with well-known channels to increase your own visibility.
I've been using cross-promotion myself! Check out my video collaborations with marketing expert Neil Patel. We've been working together to answer any and all questions you have about marketing.
5. Track everything
You've put in a lot of effort to optimize your YouTube channel, create amazing content, and market it to the world. Now it's time to measure your success.
Head to youtube.com/analytics. YouTube offers some useful reports in your Creator Studio to help you monitor important metrics, including:
Watch time
Find out the total number of minutes your viewers have spent watching your content. Watch time is an important ranking factor on YouTube; higher watch time equals higher rank in results.
You can also view the retention rate of your video — in other words, are viewers watching all the way to the end? Improve the effectiveness of your CTAs by placing sponsored cards and end screens on videos with higher retention rates.
Traffic sources
Learn how viewers are finding your content by checking the traffic sources. With these insights, you can refine your YouTube marketing methods and promote your content through the most effective avenues.
Demographics
Gain a better understanding of your audience by studying the demographics report. This can teach you the age, gender, and location of your viewers. Use this knowledge to establish accurate buyer personas and better market to your YouTube community.
Engagement
The interaction reports in YouTube Analytics provide valuable information about how people are engaging with your content. Are viewers liking or disliking your videos? Which videos are receiving comments or are being shared on social media? Is anyone clicking on the cards or links you provide with your content?
These tools allow you to see which videos are resonating with your audience, and which ones aren't. By reporting and monitoring the success of your YouTube marketing, you will be able to make necessary changes and strengthen your channel.
Conclusion
YouTube marketing is often forgotten about by business owners, but it could be just the tool you need to grow your brand in 2018 and into the future.
Video marketing has a lot of benefits for your business. YouTube may seem daunting at first, but don't be overwhelmed! With it, you can share your message, build a loyal following, and market your business to a widespread and engaged online audience.
Do you want to learn more tips for achieving YouTube success? Or are you interested in having me personally manage your YouTube channel and help you get millions of views? Viewership is the YouTube marketing company you need to grow your business online!
Have you used YouTube marketing to benefit your brand? How do you incorporate YouTube into your content marketing strategy? Leave a comment below and share your thoughts!