Here's a question I bet you've asked yourself: is video marketing for business really worthwhile?
Let's imagine a consumer named Bob is surfing the internet.
He comes across a landing page on your website where there is both text and a video to watch.
Which will Bob choose?
Well, if Bob is like 72% of the people in HubSpot's recent research into video marketing, he'll watch the video instead of reading the text.
But here's the best part: that same study showed that 81% of people had been convinced to purchase a product due to video marketing.
That means that after Bob watches the video, he will be much more likely to buy your product.
So, why isn't everybody using video marketing for business yet?
Many businesses are stuck in the idea that written content is easier to produce, so they continue to create boring blog posts for a stagnant website.
Meanwhile, the businesses that are actually getting ahead today (including your competitors) are out there creating video marketing content that is ramping up their business and increasing conversions.
In reality, it's much easier (and cheaper) to create professional quality videos than it used to be.
And the benefits of video marketing for business far outweigh any effort that's involved.
In fact, if you're not including videos in your marketing strategy, you're missing out on one of the top marketing methods available in today's world.
Worse than that, you and your business are about to get left in the dust.
That's why we're going to answer three questions about video marketing for business:
What are the benefits?
Why is it worthwhile for your business?
How can you can start?
Let's find out.
Benefits of Video Marketing for Business
Increase Brand Awareness
Imagine seeing someone that you follow on YouTube walking down the street.
How would you react?
It's happened to me before: I've run into people I follow on YouTube, and I got really excited!
People who are popular on YouTube become pseudo-celebrities. That's why we all gawk and scream inwardly when we see them in real life.
But the funny part is that they aren't real celebrities. Sure, a lot of these YouTubers do amazing work, but they're not movie actors.
In reality, they're just people with cameras recording videos that motivate people. But even so, they have an incredible amount of influence over their audiences.
How would you like to have that kind of influence with your business?
When you implement video marketing for business, you can create awareness for your brand and your business.
People will recognize your company, your logo, and your ideas.
But it gets better.
When you start video marketing for business, people will also be more likely to remember your brand down the road.
According to HubSpot, 43% of people said that branded video content was most memorable to them.

This means that video marketing for business doesn't just grow brand awareness: it makes your brand memorable.
Increases Your Online Presence
Your business website is the foundation of your online presence, and you're probably selling products or services from that website.
However, in order to increase sales, you need to increase traffic.
How do you increase traffic? By being present in other places online.
All roads that you create online must lead back to your website. And, if done correctly, an increased online presence will directly relate to an increase in sales from your website.
Creating an online presence through video marketing for business is just like creating a new road that leads back to your website.
You're making it easier for consumers to find your brand through your videos, thus leading them in a different way through the marketing funnel.
But that's not all.
You see, when your business posts a video on YouTube, you can open up numerous ways for people to find you.
If your video is well-optimized, for example, it can easily show up in a YouTube search or even a Google search, as we'll discuss below. Allowing people to embed your videos into their own websites also empowers your own following to increase the reach of your brand.
Really, video marketing is an excellent way to increase your online presence.
Gives Personality to Your Business
What impression of your business do you want to give to your customers or audience?
You see, any business can set up an 'About' page that states exactly who they are and what they do. But what kind of personality are you portraying for your business?
You might be wondering: does my business really need a personality?
In short: yes.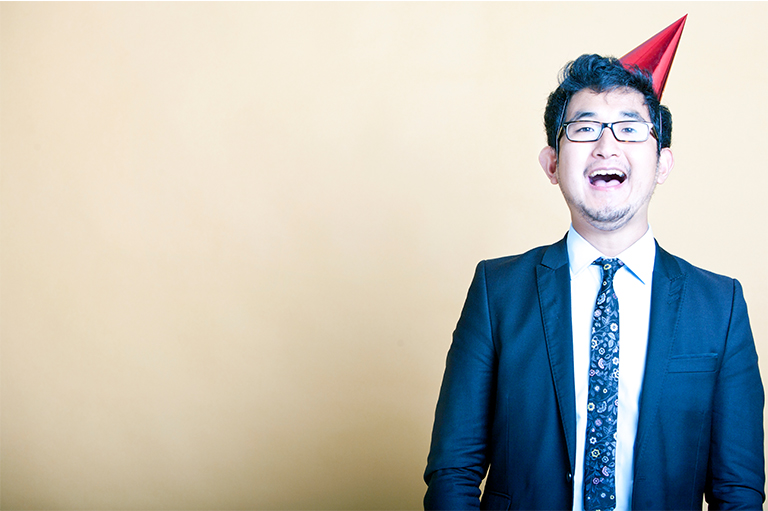 In a study by Red Peak Branding, it was found that millennials feel more love and loyalty towards brands that appeal to them on an emotional level. That's why Oreo scored higher in their survey than Apple: Oreo has overhauled its brand in order to be more spontaneous, friendly, and engaging. And the results speak for themselves.
So, how do videos give your business personality?
Well, it will depend on how you implement video marketing for your business. For example, if you have slow-moving, wordless videos (or worse, videos with monotone narration), that won't help with personality.
We'll talk more about what kind of videos you can create below, but just remember this: injecting your videos with the kind of personality you want your business to portray will appeal better to your audience and build love and loyalty for your brand.
Video Marketing Builds Trust in Your Brand
Let's say you're looking to buy a hairdryer.
What brand would you buy?
Most likely, you're going to buy from a brand that you've already heard of and trust.
But imagine you find a new hairdryer brand in your online search. You check out this company and discover that they have tons of useful videos about hair care, and even some explainer videos for the hairdryers that they're selling.
You watch a few videos and find that they're actually quite practical. These people really know what they're talking about!
Although you hadn't heard of the company before, those videos have built up a level of trust in that company.
This is exactly how video marketing for business builds trust.
You could create videos related to the products you're selling, answer common questions within that sphere, or discuss other relevant topics. This positions your business as an expert in that field.
This, in turn, helps subtly persuade people to buy your products.
And most likely, those customers will return for more of your useful videos.
This turns them into something more than just customers: they then become loyal, returning customers.
Video Marketing Can Help You Boost Engagement
Did you know that YouTubers watch over 1 billion hours of video every single day?
Or that videos on Facebook get 135% more organic reach than posts with images?
What about the fact that posts with videos on Twitter are 6x more likely to be retweeted than posts with pictures?
All of these statistics point to one single fact: videos get more engagement with your audience than any other type of post.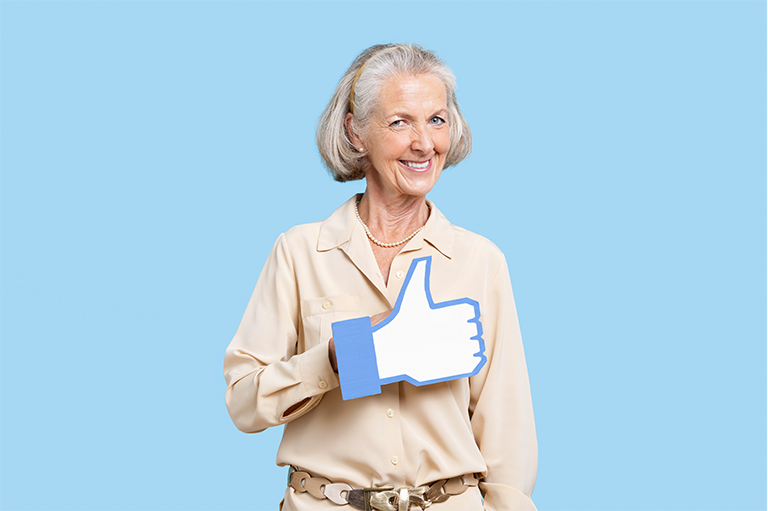 Using video marketing across all of your social media channels is a surefire way to get people to pay attention to you. With a bit of effort, you can create videos that are highly shareable, or that invite people to react in the comments. This increases engagement from your audience.
Video Marketing Helps Convey Information More Efficiently
Using text to explain the products or services that your company offers does work. But, how many people stop to read everything that you've written on your website?
Let's be honest: probably not as many as we'd hope.
This is another situation where videos are useful.
In a study by HubSpot, 97% of marketers found that video marketing for business increased understanding of their product or service.
They also found that 95% of consumers have watched an explainer video about a product, and 72% would rather watch a video to learn about a product than read written content.
So both sides agree: video is a great way to show people what your products are about, transferring information to them more efficiently and getting that information to stick in their memories. Many companies also use animated videos to explain complicated concepts.
So, we've seen some reasons why video marketing is so powerful in your audience.
Now, let's talk about the direct impact that video marketing has on your business.
Why Invest in Video Marketing for Business?
Video Boosts Conversions and Sales
Above, we discussed how video affects your audience: it allows them to see your business with a personality, builds trust and loyalty, and increases awareness.
So, it only makes sense that the result of these things would be your ultimate goal: an increase in leads, conversions, and sales.
Here are some statistics to prove it:
In a study by Wyzowl, 81% of businesses using explainer videos on their website said that this had helped them increase sales
Of that same group, 76% said that video marketing had increased traffic to their website
A study by Aberdeen Group added that video marketers get 66% more qualified leads per year
Video Marketing Shows Great ROI
What are your greatest marketing goals? What kind of return are you looking for with video marketing?
Measuring the ROI you get from video marketing will depend on what you're looking to accomplish. However, most businesses who measure their own KPIs related to video marketing find that video has a huge return on investment: sometimes even bigger than expected.
This applies to B2B and B2C companies, both large as well as small businesses.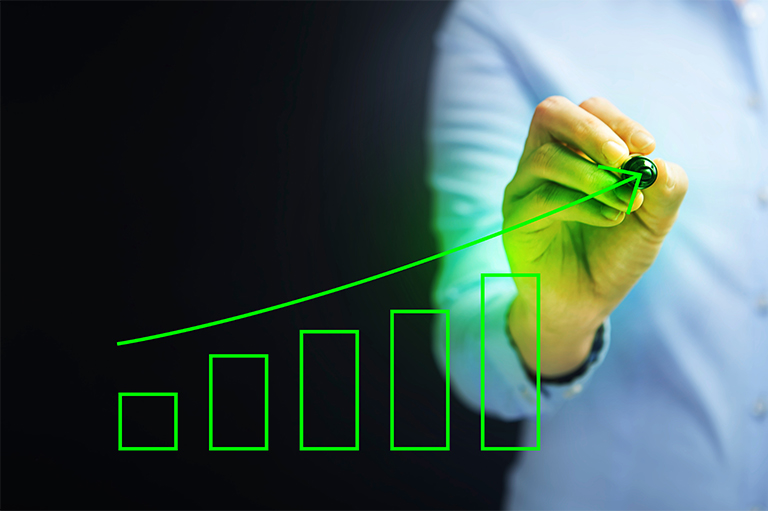 For example, an infographic of video marketing statistics by Hyperfine Media shows that adding video content to emails leads to a 200%-300% increase in click-through-rates. They also found that 65% of executives will visit the marketer's website after viewing a video.
Really, creating videos aimed at accomplishing your goals will almost always give you great ROI.
Google Loves Videos
Have you ever searched a keyword on Google and found that the results included YouTube videos?
It's important for us not to forget that YouTube and Google are intimately connected. That's why Google pulls optimized results from YouTube to appear in some types of keyword searches.
According to Brian Dean from Backlinko, Google typically pulls YouTube videos as results for these types of searches:
Reviews
How-to keywords
Tutorials
Sports or fitness related searches
Funny videos
Using the video description, title, and tags, you can help optimize your video for SEO. This will not only help it rank higher in YouTube search results but will help it rank in Google searches as well.
If you embed videos into your website, this will also help your SEO. In fact, Moovly found that you're 53x more likely to appear on the first page of the SERP with a video embedded than without.
This gives you better awareness for your business and makes it even easier for your target audience to find you.
Video Appeals to Mobile Users
Nearly everyone carries a device with them constantly that allows them to watch videos. Whether it's a smartphone or a tablet, mobile devices are normally within reach of all of us at any given moment during the day.
We all know that mobile is getting more and more important for marketers. So how does video marketing add up with all of these mobile users?
According to YouTube itself, over half of all views come from mobile devices. And Wyzowl's study found that 90% of consumers watch video content on their mobile devices.
While you're mulling those statistics over, think about this: how fun is it to read descriptions of companies and products on a phone?
Most people don't really enjoy reading on their phone, and may tend to skim. However, mobile video views are on the rise, meaning that now is the time to take advantage of this trend.
Ways to Start a Video Marketing Campaign for Business
I'm guessing that by now you're convinced that video marketing is a powerful way to grow awareness for your brand, build your audience, and increase sales.
But how should you get started?
I know, it's not easy to get your first YouTube video out there. We all lack confidence in our first videos, and it might feel awkward at first.
And then there's the big question: what do I talk about?
Well, here are 7 great ways that you can utilize video marketing for business:
1. Introduce Yourself
We talked above about how important it is for your brand to have a personality.
So, try creating an introductory video that explains who your business really is, and injecting your brand personality into it.
This will help your audience to connect on an emotional level to your brand.
So, what kind of personality should you portray?
This will really depend on your audience. Try to get into the mind of your target audience. Where do they hang out, what do they like? What era did they grow up in, what examples and metaphors will they relate to?
Injecting a bit of your own personality and experiences into this introductory video will also help your audience see your brand as a living, breathing organism instead of something inanimate and unrelatable.
2. Share the Details of What You and Your Products Do
The stats we saw above made it clear: people love watching explainer videos.
People will be interested in your business and your products or services. But here's the catch: it's up to you to make it interesting.
Showing your process, the behind-the-scenes work, or how your products stand up to real-life use will draw in your audience.
These kinds of videos will also help viewers to build trust in your business and may convince them to buy your products or services.
3. Give Customer Testimonials
How important is social proof?
First, people who see online testimonials from happy customers will be more likely to trust your business. Also, this kind of social proof is good for SEO as it spreads good words for your company online.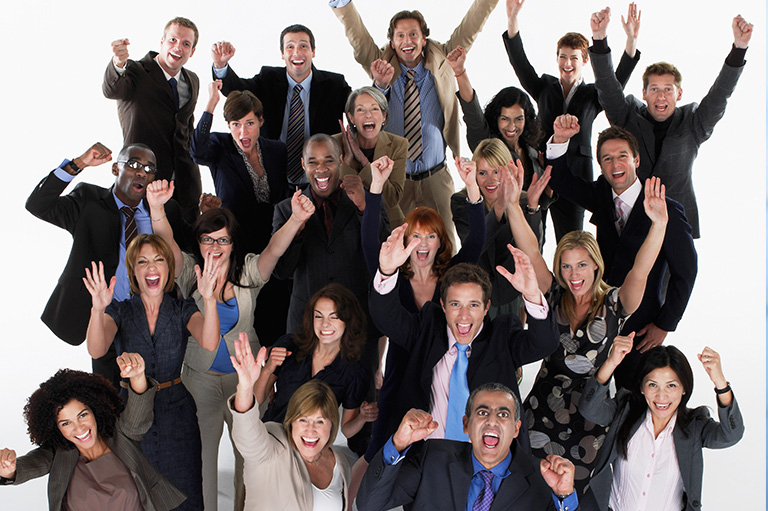 On top of that, gathering the opinions of existing clients shows that you really care about their experience with your brand.
When you create video testimonials from real clients and customers, you're creating a very powerful form of social proof.
4. Educate Your Audience
Let's imagine that your business sells kitchen products.
Your audience probably has questions about how to use those products in the best way, or when to use which product in a certain recipe.
In creating your video marketing for business strategy, you could include videos that answer people's questions.
If you subtly feature your own products while doing so, this will help you grow your followers and may generate loyal customers.
5. Share Your Own Creation Story
Using video to explain your brand story is another way to build trust with your audience and increase the number of loyal customers to your brand.
Remember, this is not technically a marketing video, it's not a sales pitch, and it's definitely not an ad. It's a way of getting people to relate to your brand emotionally, as well as helping them to see your motives and goals.
Basically, your brand story should follow the format of a problem, the solution, and your subsequent success.
6. Interview Experts and Influencers to Spread the Reach
The experts in your field already have a following.
Let's go back to our kitchen products example. What if you created a video that featured a well-known chef, or an online cooking personality?
This video will automatically be shared by the person you interviewed, thus capturing all of their audience and promoting your brand to them.
In whatever field your business finds itself, all you have to do is find an expert or influencer whose audience is most similar to your target audience. Thus, once the video is created, the people who see it are more likely to be interested in your business.
7. Create Interactive Videos
To generate more engagement with your audience, it's a good idea to create interactive videos.
For example, live videos often spawn interaction with the audience. According to a study by Livestream, 80% of audiences would prefer to see live video from a brand than read a blog, and 82% prefer live video to social posts.
Live video allows your brand to interact with audience comments as they happen, meaning real-time interaction with your audience.
Q&A videos also offer fantastic interaction with your audience, giving them the ability to ask questions and have them answered by your business.
Conclusion
Clearly, video marketing for business is more important now than ever before. And the power of video marketing is only increasing. Cisco predicts that by 2021, 82% of all consumer web traffic will be video.
While many marketers and companies feel that video content is some of the hardest content to create, that isn't necessarily true. Nowadays, you don't even need a large budget to start creating professional videos that help your business.
Best of all, that bit of effort that you put into video marketing is almost guaranteed to have incredible ROI for your business.
Many businesses are currently taking advantage of video marketing in order to increase conversion, website traffic, and sales.
So, why not you?
If you're interested in learning more about creating truly powerful video marketing for business, check out this FREE training. It will help you create a strategy that will increase views, as well as teach you how to get your videos in front of millions of users.
Have you seen video marketing work for your business? I'd love to hear your story in the comments below!